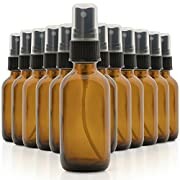 Set of 12, 2oz Amber Glass Spray Bottles for Essential Oils - with Fine Mist Sprayers - Made in the USA.
These are great to make room sprays
or body mist!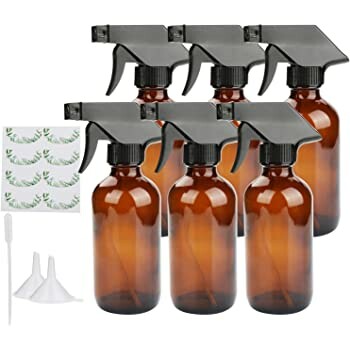 Set of 6, 8oz Amber Glass Spray Bottles. Refillable container for Water, Essential Oils, Cleaning Products, etc
I use these to mix Thieves Household Cleaner, spot remover, and more.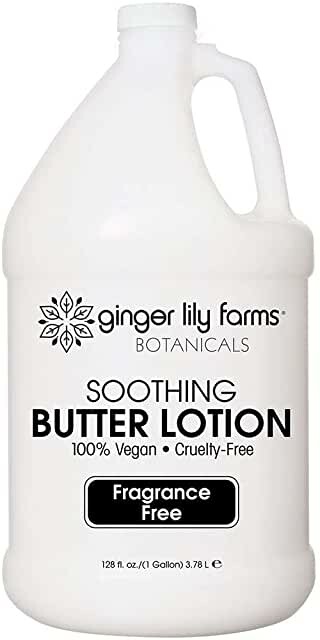 1 gallon, Unscented soothing lotion with no paragons, sulfates, or phosphates. 100% vegan + cruelty free.
Add essential oils to create
your own unique scent.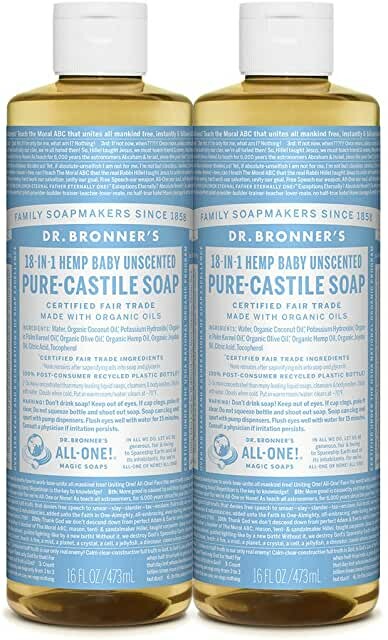 16 ounce, 2-Pack,
Castile Liquid Soap (Baby Unscented) For Sensitive Skin and Babies. No Added Fragrance.
I use this to make body wash. Just add essential oils for a great scent!