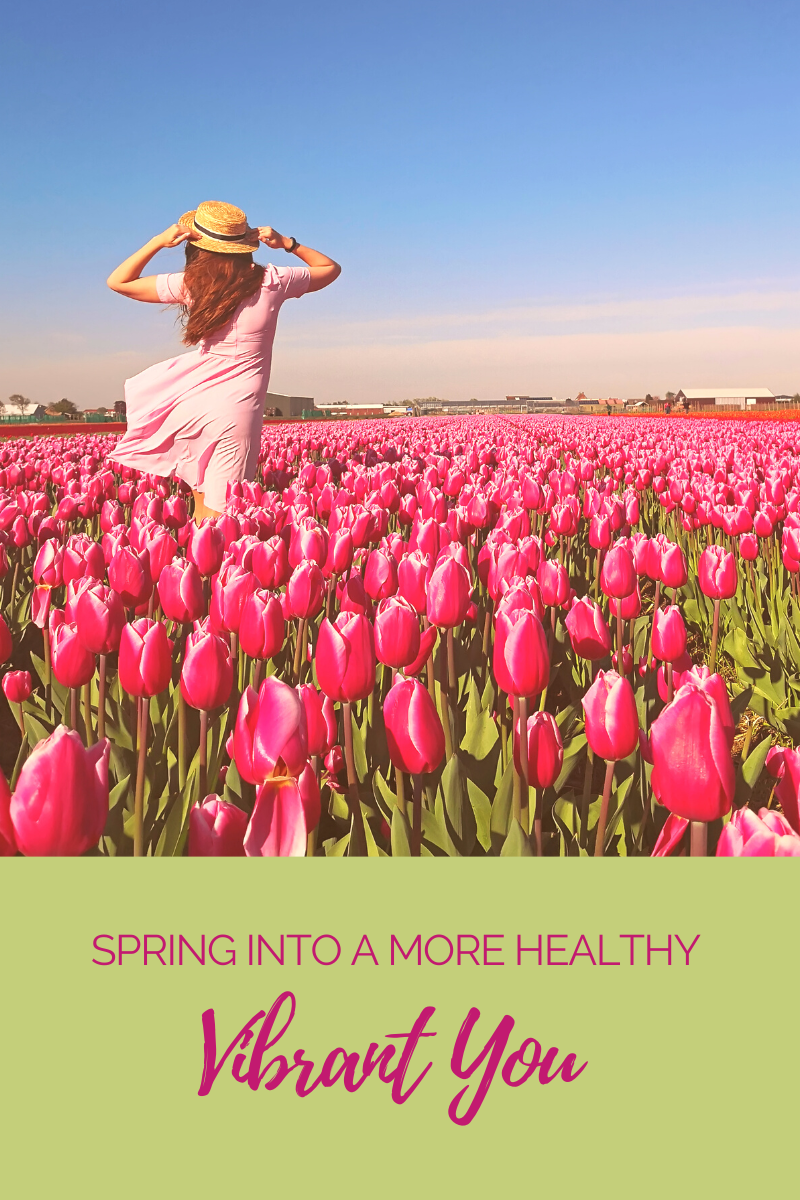 "Spring: a lovely reminder of how beautiful change can be.
"
― Unknown
Spring is here. Yippee! That means it's a perfect time for you to spring! The definition of spring is: to come into being by growth. Are there particular areas in your life where you'd like to grow?
The arrival of Spring can wake, nurture, and revitalize you. How often does your Spring come? It doesn't need to come only once a year but since it's here why not take full advantage of it?
Use the arrival of Spring as an opportunity to start a new healthy habit, or break an old one that isn't serving you. Let it be a reminder that you can create change at any time. All you need to do is decide what you want to do and get started. Don't let fear, anxiety or doubt stop you.
What's the worst that'll happen if things don't go the way you planned? You fail. So what! Learn from it and start again! Just because you fail does not mean you're a failure. Trying and failing over and over builds competency which creates confidence.
Any new behavior will become automatic over time with consistency and repetition. I encourage you to use the arrival of Spring as an opportunity to make a conscious decision to take control of your health.
Think about why you want to make a change. To have the best chance of being successful, you've got to know why you want something. The power of your why is what will help you get through the tough spots and keep you focused on the end result.
Strategy to Reach Your Health Goal
Set a realistic goal.

Make sure it's measurable.

Write down steps that will help you reach the goal. Be specific.

Find someone to support you and be accountable to. Share your goal with them.
Once you've started working on the goal, track your progress.

Keep track of what you do each day to help achieve the goal. I created an activity tracker I think you'll like. Get it HERE.

Review your notes at the end of each week. Then again at the end of every month.

Report the results to someone.

Celebrate any and all wins.

Evaluate how you are doing every step of the way. Make any necessary adjustments if things aren't going how you planned.

Recommit.
Spring is a time of new beginnings. Give some thought to making changes or improvements in your life. Start creating new habits that support your health and well-being. Spring into action!
You will be more successful if you take small incremental steps every day. Little by little, a little becomes a lot.
Spring forth into the person you want to be! You've got this!
Do you need help making positive lifestyle changes? It can be hard to do it on your own. I'm here for you. Click the button below to schedule a free 30 minute Wellness Consult.
Love what you read here? Subscribe for updates.
Note: There may be affiliate links in this post. • I am not a doctor. All information is for educational use only and is not intended as a substitute for advice from your physician or other health care professional.