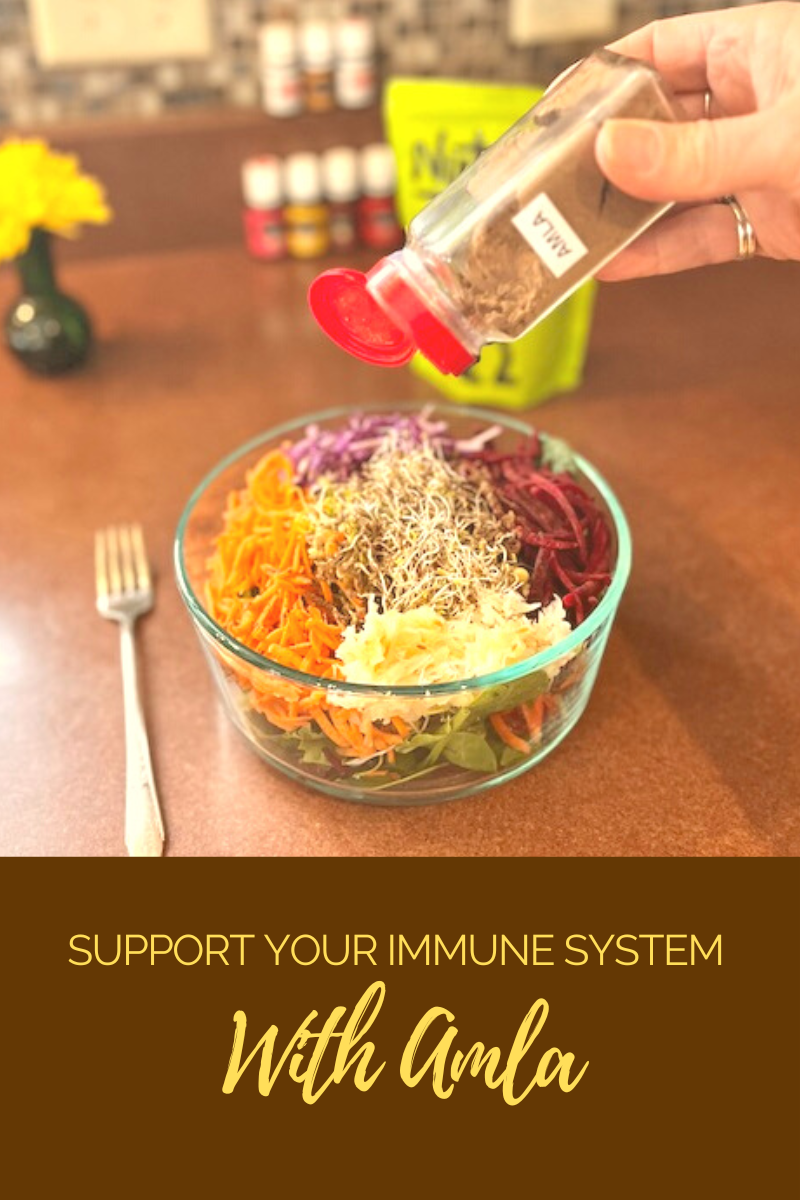 "The food you eat can either be the safest and most powerful form of medicine, or the slowest form of poison."
― Ann Wigmore
Having a strong immune system is what helps keep you healthy. When it's weakened you are susceptible to all sorts of health issues, including cancer. Adopting a healthy lifestyle can help improve and support your immune system.
One thing you can do to support a healthy immune system is consume foods high in antioxidants. Antioxidants fight free radicals which damage healthy cells. The mutations they cause can lead to tumor growth and cancer.
Are you familiar with Amla, Indian gooseberry? It has the highest amount of antioxidants of any fruit on the planet, 200 times the amount found in blueberries. It also has the second highest concentration of Vitamin C.
The fresh berries are extremely hard to find but amla is readily available in powdered form. It is a bit bitter and sour in taste so it's best to blend it in with foods. Add it to water, smoothies, acai bowls, or sprinkle it on salad. The recommended daily amount is only 3/4-1 teaspoon.
In addition to its cancer fighting properties, studies show that amla can regulate blood sugar levels, cut bad cholesterol and triglycerides and boost good cholesterol.
There are so many natural ways to support good health! Many of them are simple and easy. Purchase some amla powder and add it to your daily wellness routine.
Are you ready to get serious about your health and wellbeing? Schedule a free 30 minute wellness consult with me. Click the button below. Making lifestyle changes can be hard when you try and do it on your own. I'm here to help you!
Love what you read here? Subscribe for updates.
Note: There may be affiliate links in this post. • I am not a doctor. All information is for educational use only and is not intended as a substitute for advice from your physician or other health care professional.