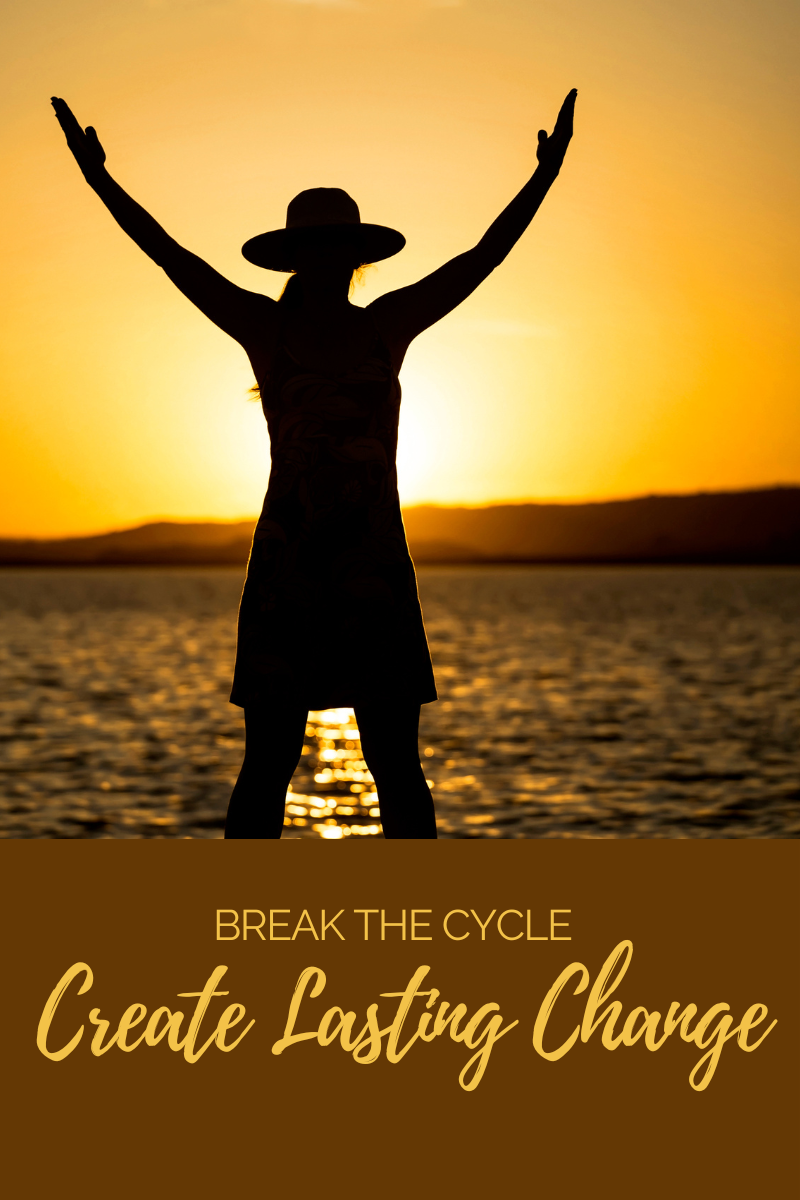 "The future belongs to those who believe in the beauty of their dreams."
― Eleanor Roosevelt
Changing is hard! If you've ever tried to eat a healthier diet, start an exercise routine, managing chronic stress, improve the amount and quality of sleep, or make any other positive lifestyle changes you know what I'm talking about. It's so easy to fall back into old habits and behavior patterns. It's easy to get started but much more difficult to follow through.
If you've tried again and again without success, you're not alone. Being unable to create new, healthy habits is all too common. Changing how we do things and have done them for years is REALLY difficult. Our mind wants to keep us safe and comfortable. It thinks it has our best interest in mind. In order to make habits stick you must reprogram your mind which takes time, practice, and patience.
Having a compelling reason to change is a key component to establishing new habits that last. This is often referred to as your WHY. As an example, my why is to never have cancer again. It is THE reason I've made drastic lifestyle changes over the past 6+ years. What's your WHY? The stronger it is the more likely you are to persevere.
Creating permanent change and habits that last is hard to do on your own. That's where a coach comes in. A coach is someone who will walk along with you to help and support you on your journey. They act as a guide and provide accountability.
A coach is a powerful resource in the promotion of a healthy lifestyle that supports your physical and emotional well-being. To begin the journey, you need to BELIEVE that it's possible and have the courage to get started!
For years I've been empowering women to adopt healthy habits, manage their mind, and create a lifestyle that supports their health and well-being naturally by providing tools, tips and resources to help them do it.
If you're ready to commit to change I can help. Destination Wellness Women's Lifestyle Coaching is the culmination of my own experience plus years of research learning about evidence-based natural medicine from doctors and experts in the field.
Coaching will help you gain a heightened awareness of your current habits and behaviors, plot a course of action and start making changes on the path to feel better in body and mind.
It all starts with a FREE 30-minute Discovery Session. We'll determine where you are on your health journey and where you want to go.
Change is not easy. You can expect challenges. Let me be your guide on the journey to optimal health and well-being.
Love what you read here? Subscribe for updates.
Note: There may be affiliate links in this post. • I am not a doctor. All information is for educational use only and is not intended as a substitute for advice from your physician or other health care professional.