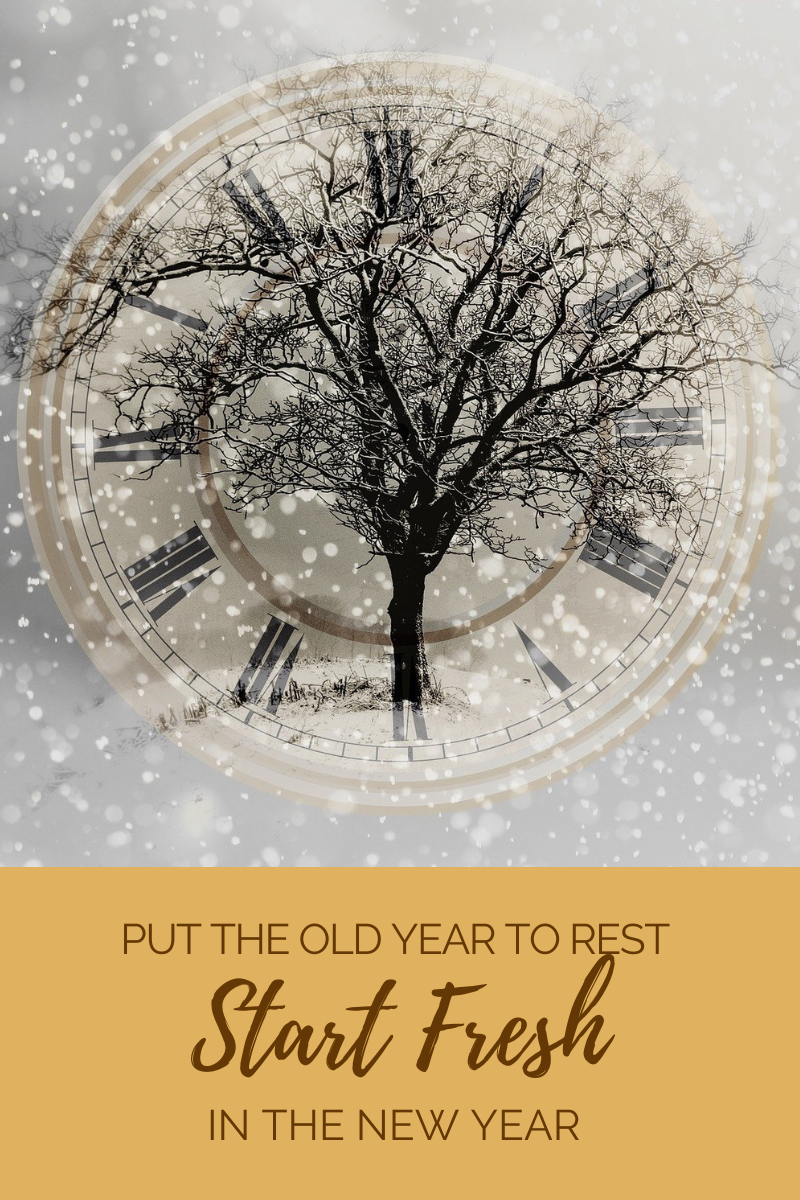 "Learn from yesterday, live for today, hope for tomorrow."
― Albert Einstein
This is a time for reflection. It's natural when one year is ending and another beginning to look back and ponder the old year and look ahead with enthusiasm and anticipation to the year that's about to start and all it promises to be. Is that what you do every year at this time?
Look back and reflect on the past year. Go get a notebook or journal and write down the answers to the following questions.
What unexpected things happened in your life?

What brought you joy?

What challenges or struggles did you face?

What actions did you take to support your health?

What lessons did you learn?

What relationships did you foster?

What's the most interesting thing you learned?

What would you do differently?

Other reflections
Start Fresh In The New Year
Consider these for the upcoming year.
What wellness goal do you want to achieve?

Who are you going to connect with?

What random acts of kindness can you perform?

What excites you the most about the coming year?

What books do you plan to read?

What would you like to learn?

What new habit do you want to create?

What would make you the happiest?

Other ideas
If you haven't already, set time aside in the next couple of days to jot down some notes and make a list for 2023. Start planning things out. Bring a heightened sense of awareness to your life. Where are you now and where do you want to be?
If you'd like to see changes in your life in the new year, you are the only one that can make them happen. Be proactive. Be intentional. Changes and improvements are not going to magically happen. They require you to take action. Make a conscious decision to be in control of your life and well-being. Of course unexpected things are going to happen but you can still create a plan and pivot if/when necessary.
Living a healthy lifestyle is a continuous, ongoing practice. Getting started can be hard. I can help you. Schedule a free 30 minute wellness consult with me. Book one now!
Stay on track with a weekly wellness checklist. I've got an awesome one for you! Click the button below to get it. It's a game changer.
Check out the 5 Steps to Healthier Living Guide for quick and easy tips to get you headed in the right direction in the New Year.
I'm here to guide, encourage, and support you on your wellness journey. To engage with me more often, follow Health & Vitality Zone on Facebook and Instagram.
Wishing you peace, joy and love in the New Year!
Love what you read here? Subscribe for updates.
Note: There may be affiliate links in this post. • I am not a doctor. All information is for educational use only and is not intended as a substitute for advice from your physician or other health care professional.