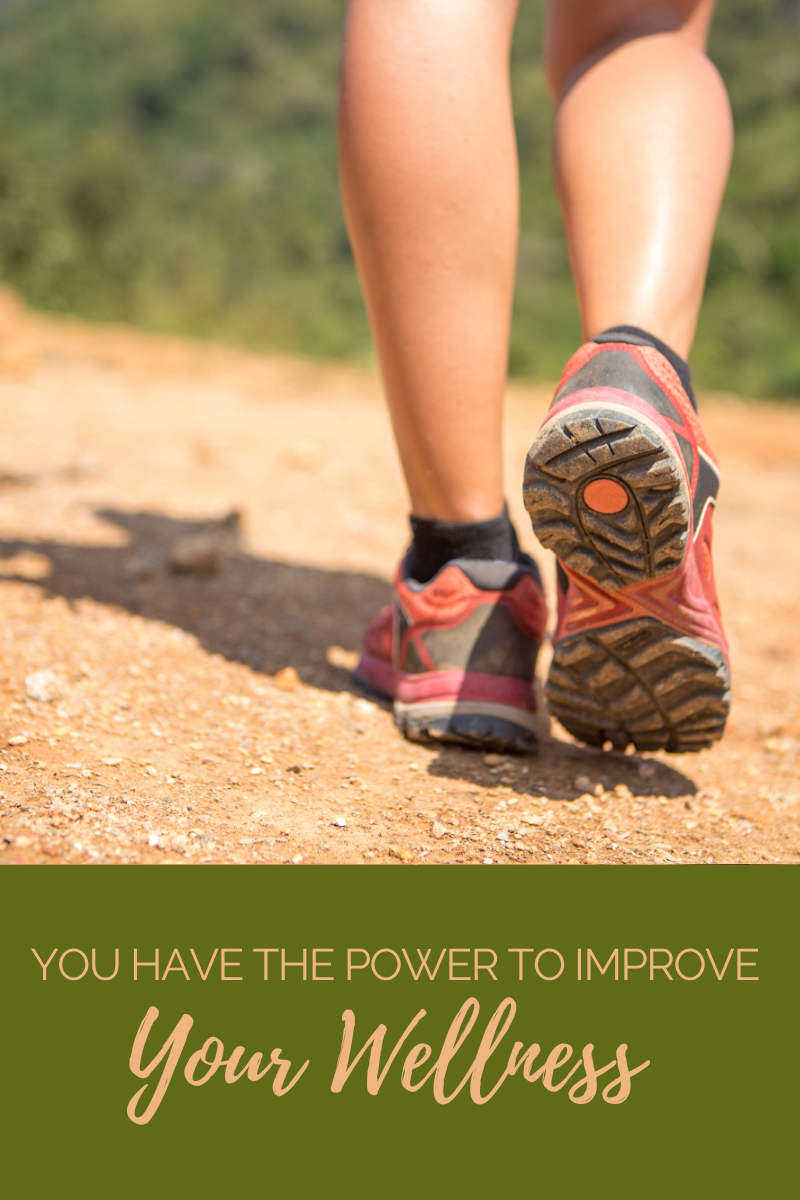 "The power to change your life lies in the simplest of steps."
—
Steve Maraboli
Have you heard that the term wellness doesn't really mean anything to most people anymore? Perhaps the term is overused but the concept of wellness is too important to dismiss! If anything, it should be gaining in emphasis and popularity.
4 Key Principles of Wellness
Wellness is defined as the quality or state of being healthy in body and mind, especially as a result of deliberate effort.

Wellness is a multifaceted, holistic approach to health and encompasses both physical and emotional well-being. Problems in one area can impact the other, as can improvements.

Wellness is the act of practicing healthy habits on a daily basis to attain better physical and mental well-being, so that you're thriving, not just surviving.

Wellness emphasizes preventing illness and prolonging life. To make this happen the individual needs to take a proactive approach. Improvements are not going to happen on their own. This means you are an active participant.
I'm sure you want to feel good, have the ability to engage in all the activities you like to do, live happily, and enjoy your life, whatever that looks like for you. The good news is there are actions you can take to make it happen!
Strive to seek balance in the seven areas of wellness. It'll help you achieve optimal health. However, be fully aware it's most likely impossible to reach perfect balance. Something is always going to be a little off but when you know what it is it's easier to course correct.
The seven areas of wellness are physical, emotional, spiritual, occupation/purpose, intellectual, environmental, and social.
In order to promote wellness you must first know what your current state of health is. The best way to determine where you are is to take a wellness assessment. I've got a short one you can take that focuses on 3 areas: physical, emotional and environment. Click the button below to get it.
Knowing you have the ability to greatly influence, support and improve your health is powerful! It puts you in charge of your destiny.
Taking action to promote good health makes a whole lot of sense and is pretty simple. That's not to say it is easy because it's not. In fact it can be quite difficult at times but when you have the knowledge and awareness you will begin to recognize when you aren't making choices that serve your best health interests. It allows you to pivot. That in itself is a HUGE shift!
It is possible to live a healthy, vibrant life if you choose to! It's totally up to you.
Not sure how to get started or don't feel like you can do it on your own? I'm here to provide help and support. Schedule a free 30 minute wellness consult. Book one now!
Love what you read here? Subscribe for updates.
Note: There may be affiliate links in this post. • I am not a doctor. All information is for educational use only and is not intended as a substitute for advice from your physician or other health care professional.