11/16/2022 07:00 AM Central
Heidi VanZandt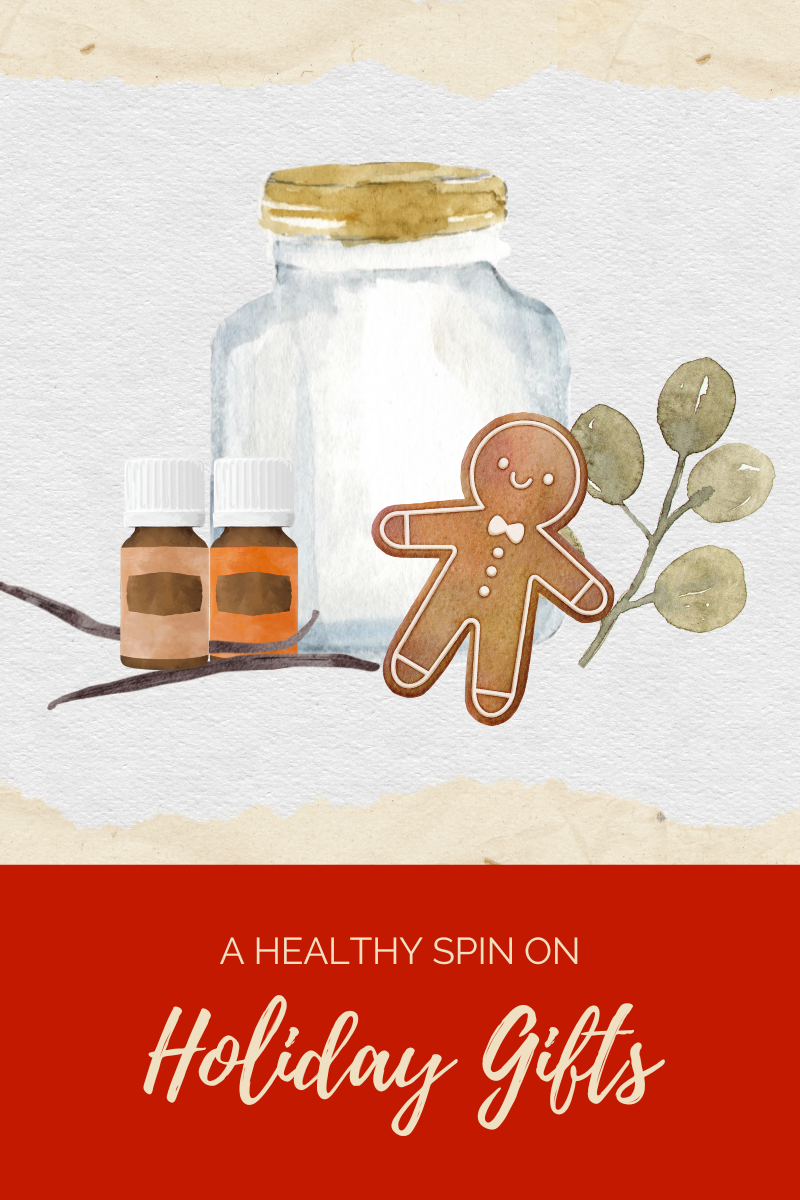 "The joy of brightening other lives becomes for us the magic of the holidays."
—
W.C. Jones
Do you realize that the type of gifts you give can have a positive impact on your health and the health of the people you're giving them to?
Hand crafted items or spending time with someone are often the most cherished gifts you can give the people you care about. Anyone can order online or shop at the store to purchase gifts but taking the time to craft something or carve out time to get together is way more meaningful and can have a positive impact on your health and well-being as well as the person your gifting to.
I've got 3 categories of gift ideas to get your creative juices flowing.
Consider making DIY holiday gifts. They don't have to be complicated or time consuming. Plus the act of making them may be beneficial to you.
Working with your hands and engaging in creative arts can be very therapeutic. When you are engaged in a creative act it's easy to become so engrossed with what you doing that you "get lost" in it. Your mind naturally focuses on what you're doing which can create a sense of calm and help relieve stress.
Most people have way more than they need in which case consumables make a great gift. Hardly anyone takes the time to make things from scratch or to pamper themselves. They're just too busy.
Forest Spice Room Spray

Orange Vanilla Body Scrub

Peppermint Foot Soak

Lavender Bath Soak

Gingerbread Body Lotion
Click the button below to get these recipes and more!
Forgo traditional holiday fare and give healthy, nourishing food instead. It can help people feel better, have more energy, and be less tired. Plus it'll be less tempting to purchase sugary treats for yourself while at the store or eat a sample of what you're baking at home.
5 Healthy Food Gift Ideas
Soup Mix in a Jar

Fruit Basket

Amaretto Cherry Scones*

Maple Bread*

Cinnamon Muffins*
*Recipes can be found in the Fall 2022 Forks Over Knives Magazine. Find it at your local store or click
HERE
.
If you decide to create hand crafted gifts or bake healthy treats get started now. Purchase supplies. Look at your schedule and block out chunks of time to make them. Don't procrastinate and put yourself in crunch time.
The best gift of all might be spending time with the people you care about. Whether you're around the block or around the world you can "get together" if you make the effort.
According to the Mayo Clinic, good friends are good for your health. They prevent isolation and loneliness and give you a chance to offer needed companionship, too. Friends can also:
Increase your sense of belonging and purpose

Boost your happiness and reduce stress

Improve your self-confidence and self-worth

Encourage you to change or avoid unhealthy lifestyle habits
Studies show that older adults who have meaningful relationships and social support are likely to live longer than their peers with fewer connections.
5 Gifts of Connection Ideas
A coffee or lunch date

Go for a walk

Plan lunch or dinner at your house

Game night

Meet on FaceTime or Messenger
So, reconsider the gifts you give this holiday season. Instead of sitting down in front of the computer or heading out to the store, craft a gift by hand or make a personal gift card redeemable for time spent with you. It can be a great way to help support your health and well-being and that of those you love!
Love what you read here? Subscribe for updates.
Note: There may be affiliate links in this post. • I am not a doctor. All information is for educational use only and is not intended as a substitute for advice from your physician or other health care professional.