06/15/2022 08:00 AM Central
Heidi VanZandt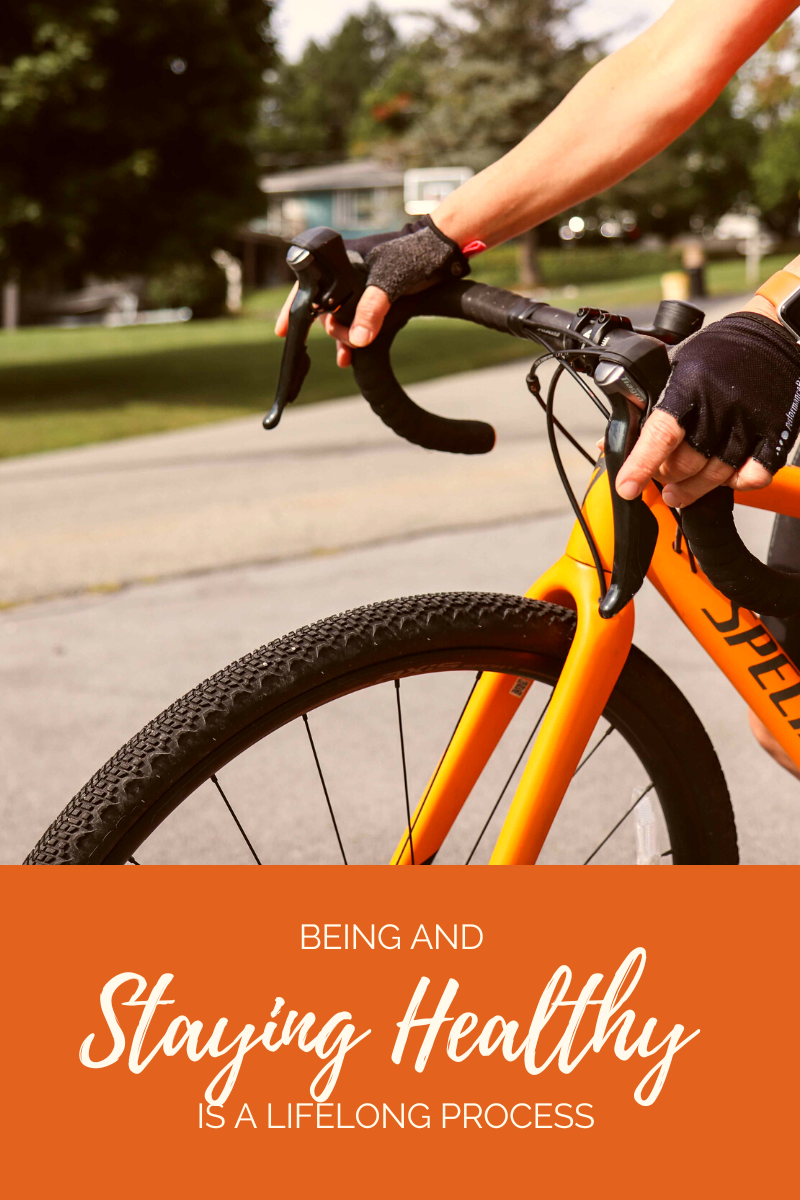 "Little by little, a little becomes a lot."
—
Tanzanian Proverb
Being and staying healthy is a lifelong process. Unfortunately you'll never "arrive" at the destination. Because of that, at times it might seem like a chore. Remain committed and steadfast in your pursuit of optimal health. You deserve to feel good and that in itself is a great reason to do all you can to support your health and well-being.
Establishing good routines, and practices, is a good place to start. Take it slow. Don't try and make big changes all at once. You're just setting yourself up for failure. Instead do a little every day, slowly increasing until you're where you want to be. Then maintain.
Get in the habit of engaging in some type of physical activity/movement for at least 30 minutes, 5 days a week. Look at your calendar or planner to see what's already on your schedule. Then block out time for exercise. Write down what you plan to do and when. If you write it on the calendar and intentionally set aside time you're more likely to actually do it. Physical activity can include traditional exercise, yard work, house chores, or any other strenuous activity.
When it comes to diet and nutrition, plan meals out for the upcoming week and buy the appropriate groceries for what you intend to make. Do meal prep ahead of time and batch cook when you can. It will save you time and effort later on.
Include as many whole, plant-based foods at possible. Plants have many nutritional benefits and most people don't eat enough. They are super beneficial for your gut and many health issues are tied to gut health. A great resource to learn more about it is the book Fiber Fueled by Will Bulsiewicz.
Making dietary changes can be difficult at first but over time you're likely to find you don't miss the foods you've eliminated from your diet. For example, I used to eat cheese every day. I loved it! Now that I've stopped, over five years ago, I don't miss it a bit. Meat? Same thing. When you know you're eating to support your health it's easier to make good food choices.
If you're wondering how or what to cook, there are tons of healthy, delicious recipes out there. Some of my favorite plant-based cookbooks are The How Not To Die Cookbook, The China Study Cookbook, The China Study Quick & Easy Cookbook (the source for this Black Bean Soup recipe), and The Forks Over Knives Cookbook. I also use the Forks Over Knives Magazine, which comes out quarterly and their website
https://www.forksoverknives.com/recipes/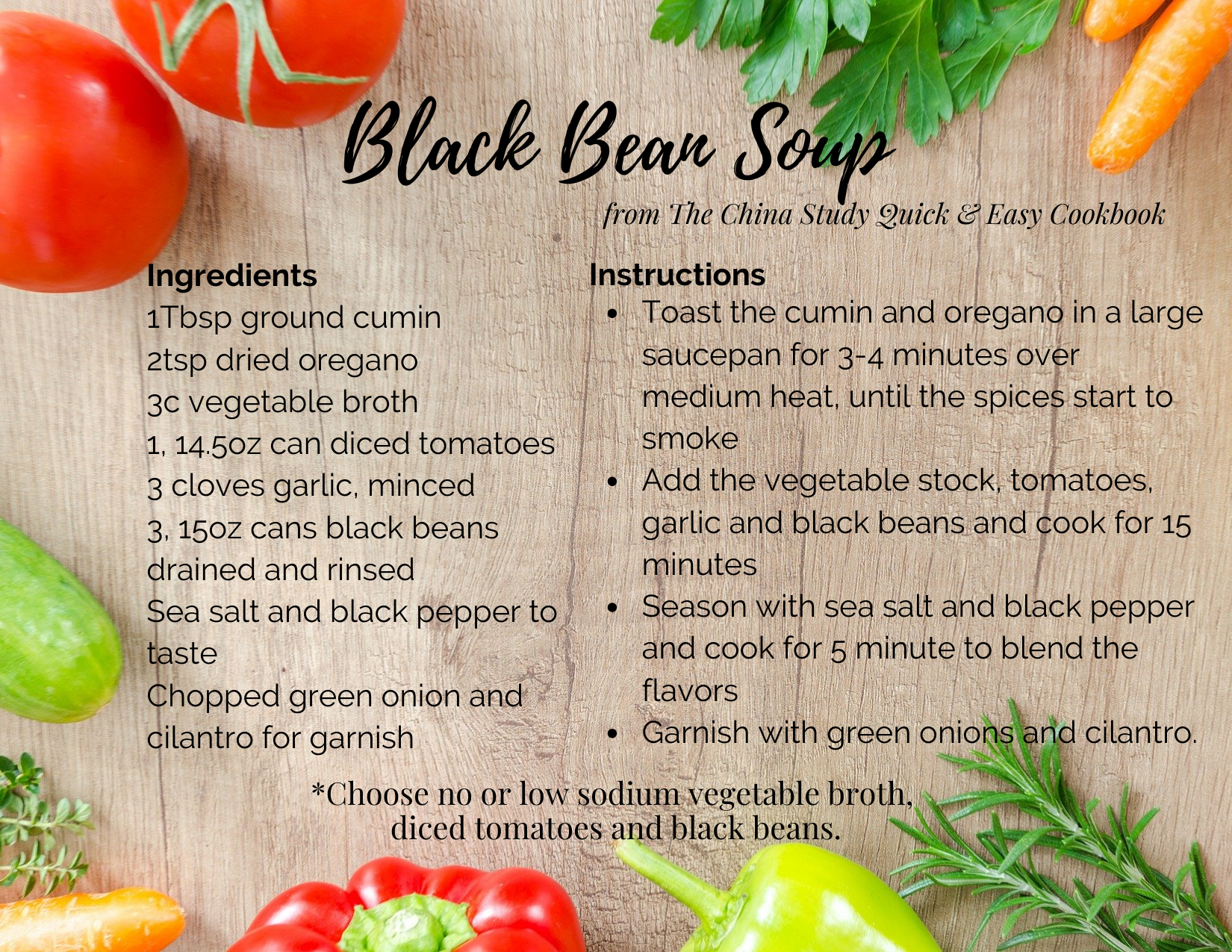 If your family members aren't on board it can be harder to change habits but don't let that stop you. Find someone else who will be supportive. There are ways to make it work. Get creative. Your health is worth it!
Making lifestyle changes to support your health and well-being can be hard. Don't feel like you have to do it all by yourself. In fact you're more likely to be successful when you have the help and support of others. If you'd like a Lifestyle Coach I'm here to help. Schedule a free 30 minute wellness consult.
Love what you read here? Subscribe for updates.
Note: There may be affiliate links in this post. • I am not a doctor. All information is for educational use only and is not intended as a substitute for advice from your physician or other health care professional.