08/18/2021 08:00 AM Central
Heidi VanZandt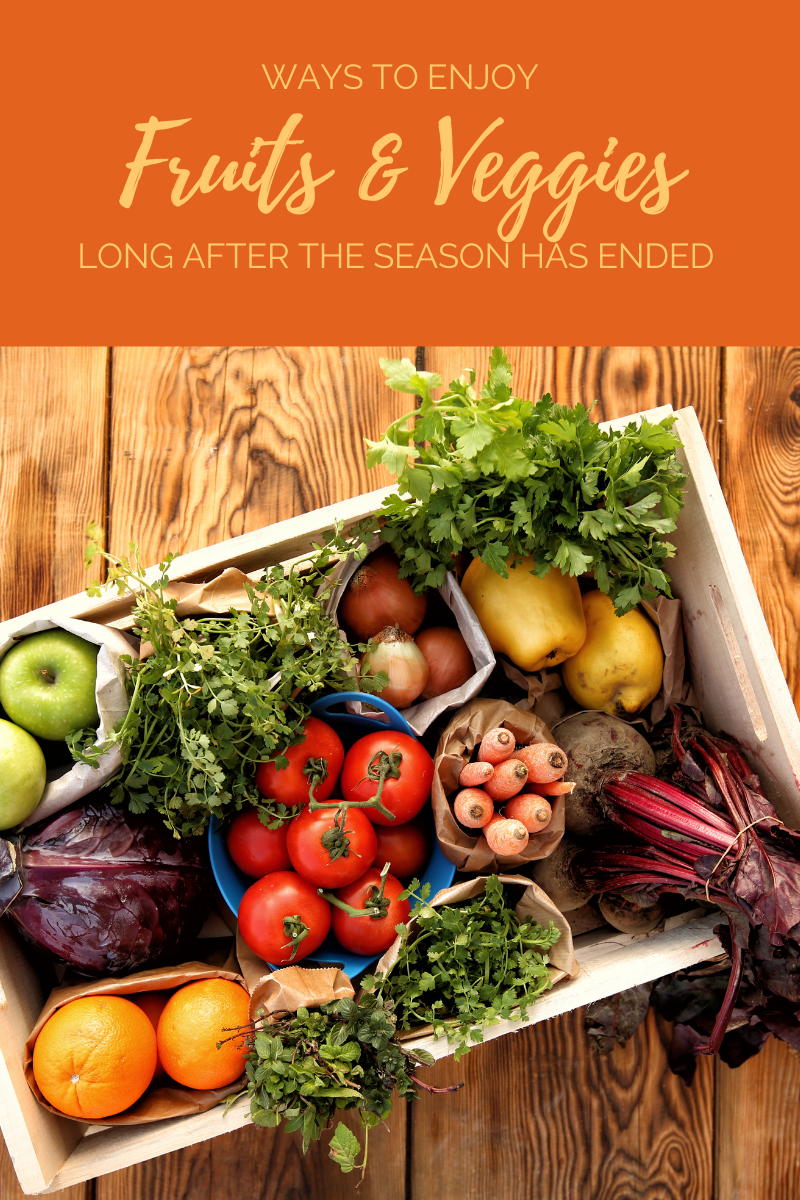 Take advantage of the abundance of local fruits and vegetables when they're in season. There's only so much you can eat fresh but there are are a few quick and easy things you can do to enjoy produce well after the season has ended.

Freeze Berries
To freeze berries lay them out in a single layer on a cookie sheet. Place the cookie sheet in the freezer. Once the berries are frozen, take a spatula and remove the berries from the cookie sheet and place them in a food storage bag or freezer container. Put a label with the year on the container.

Fresh peaches can be sliced thin, placed on a cookie sheet and frozen the same way as berries.

Dehydrating
Don't know what to do with all that squash you've got? Dehydrating is a great way to make use of excess veggies and fruit. Thinly slice, use a mandolin to save time, and place on trays in the dehydrator. I've dehydrated zucchini, kale, and apples, from my own garden, as well as peaches, apricots, and cranberries.

Read the dehydrator instructions to determine the recommended temperature and time . When they're finished, place in a food storage bag or container. If dried and stored properly they'll last a long time.

Soup
An excess of cauliflower or broccoli can be made into soup, placed in glass jars and stored in the freezer. There's nothing like eating a home made hearty soup in the middle of the winter.

Tomato Sauce
Making tomato sauce is easy. Boiling the tomatoes down does take time but most of it is unattended. Place tomatoes in a large saucepan with a little water, on the stove on medium heat. Cover. Turn down to low once the pan has heated up. Stir occasionally so tomatoes cook down evenly. If they start to burn on the bottom, lower the heat and add a little water.

Once they've cooked down quite a bit, cool slightly. Process through a Foley food mill over another saucepan. There may be other brands but that's the only one I know. ;-) Compost or discard the seeds and skins. Place saucepan on low heat and simmer until sauce thickens.

Let cool to room temperature, add sauce to glass jars and freeze. When you're ready to use the sauce, thaw it and add garlic and spices. Add tomato paste to thicken if necessary.

Pesto
Have an abundance of greens? Make a simple pesto and freeze it.
Pesto Recipe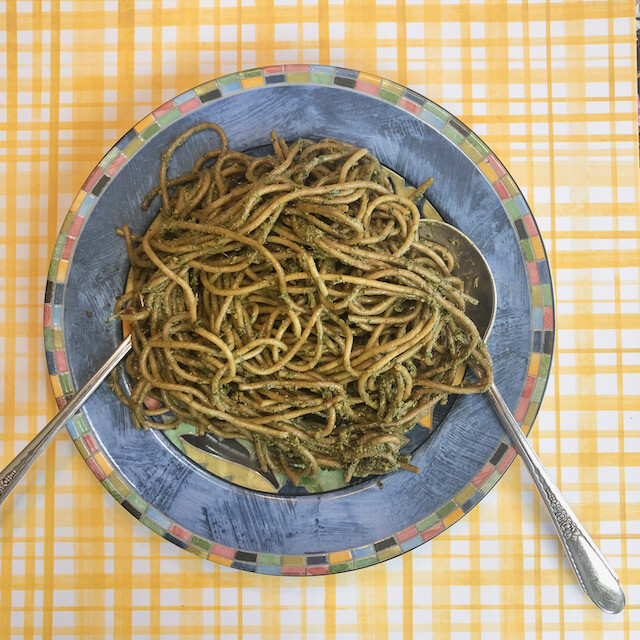 Ingredients
2-3 cloves garlic
3c greens - basil, parsley, spinach, swiss chard, kale, arugula
1/4 c pine nuts, almonds, cashews, walnuts or pumpkin seeds
2-4Tbsp parmesan cheese or nutritional yeast
1-2Tbsp lemon juice or 1 drop lemon essential oil
1/4c olive oil
Salt and black pepper to taste
Instructions
Place nuts/seeds and garlic in a food processor. Pulse to chop. Add greens and parmesan cheese/nutritional yeast and pulse again. Add lemon juice and olive oil and pulse again until it reaches a sauce like consistency. Add salt and pepper to taste.
---
If you have additional ideas on how to save and store fresh produce please share them in the comments.

Making positive lifestyle changes and creating healthy habits can be difficult to do. With the right tools and mindset you can create change. A great way to start is with my Destination Wellness - The Foundation course. Learn more here.

Love what you read here? Subscribe for updates.
Note: There may be affiliate links in this post. • I am not a doctor. All information is for educational use only and is not intended as a substitute for advice from your physician or other health care professional.