07/28/2021 08:00 AM Central
Heidi VanZandt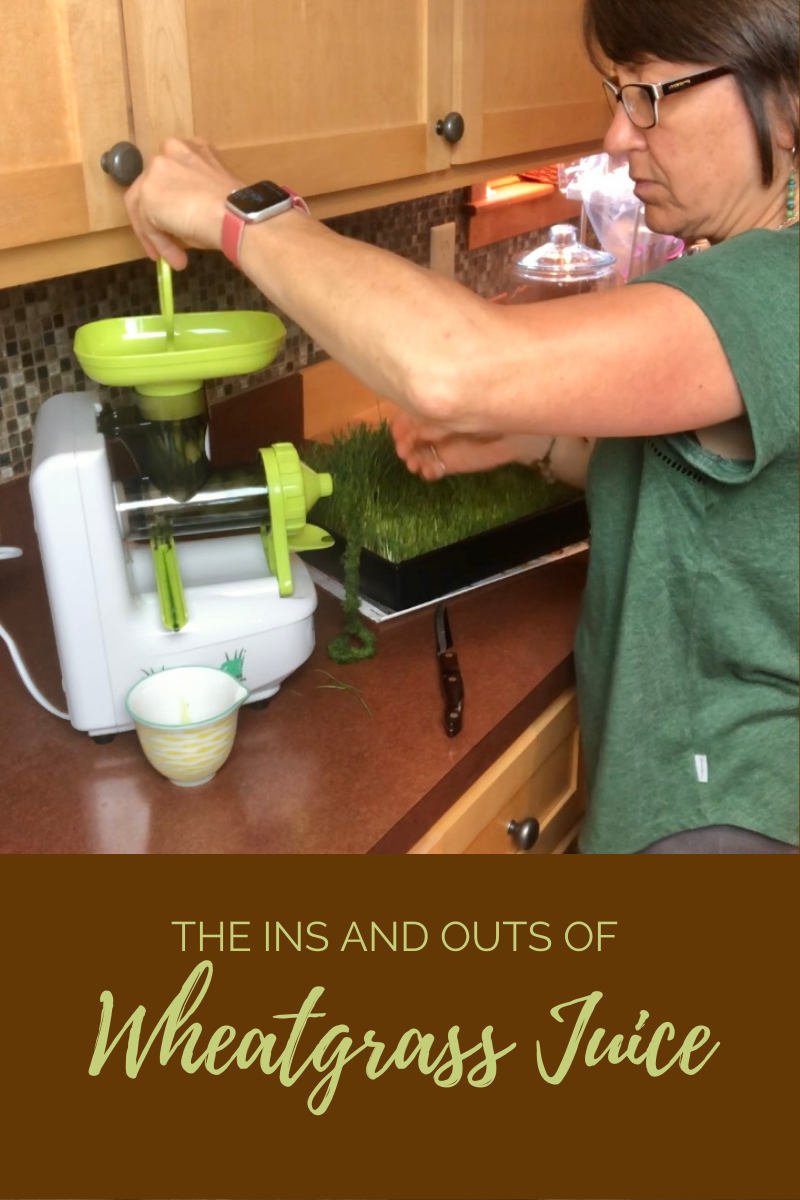 Fresh wheatgrass juice is considered a living food. Living foods are those consumed in their natural state, meaning they are not cooked. Therefore they include fruits, vegetables, micro-greens, whole grains, seeds, and nuts. Also included are foods rich in pre and probiotics like kefir and miso.

Health advocates have long raved about the countless benefits of wheatgrass. It can be used as an everyday health tonic and may even help treat specific diseases.

Wheatgrass is loaded with an extensive amount of vitamins and nutrients that make it a great choice to support your health and well-being. Wheatgrass has antioxidant, antibacterial, and anti-inflammatory properties.
iron

calcium

enzymes

magnesium

phytonutrients

amino acids

vitamins A, C, E, K, and B complex

chlorophyll

protein
Consuming wheatgrass juice may:
Reduce inflammation

Help lower cholesterol

Prevent cancer

Reduce effects of chemotherapy

Aid in blood sugar regulation

Promote weight loss

Help with digestion

Increase energy levels

Promote dental health

Improve immunity

Improve cognitive function
Similar to sprouts and micro-greens it's pretty easy to grow wheatgrass right in your home. The supplies you'll need include wheatgrass seeds, organic soil, growing tray, sprayer, colander, unbleached paper towels, and a grow light. To make it easier you can purchase a kit with all the supplies you need, sans the colander.

Wheatgrass itself is not digestible so the best way to get the benefits is by making it into juice. That requires a special wheatgrass juicer or a slow masticating juicer.

Ready to try your hand at growing wheatgrass? You can purchase a kit from Perfect Foods. That's where I got mine. They are located in Goshen, NY and grow and deliver wheatgrass and juice in NYC and the surrounding area. Their customer service is amazing! Click HERE.

If you live in a larger metropolitan area check you local health food store. They may sell juice. You can also purchase fresh wheatgrass online and juice it yourself.

Heidi's Insights and Observations
I'm pretty new to the wheatgrass scene. Because of where I live, the best option for me was to grow it myself. The seeds sprouted easily and the grass grew quickly, at first. It reached a standstill at about 2-3".

That's when I reached out to the folks at Perfect Foods to see what I was doing wrong.

The issue was humidity. It was Summer and the temperature and humidity were high. Keeping them in control is critical the health of the wheatgrass. Ideal growing conditions are 68 degrees and low humidity.

After talking with Harvey, I opted to harvest and juice what I had. I cut the grass down and placed it in a storage bag in the refrigerator. Each morning I put enough through the juicer to make 2oz of juice.
The juice had a rather interesting smell and tasted like grass. I'm not sure why that should have surprised me but it did.

Because of the time it took to make the juice, I recommend taking all the wheatgrass at once and juicing it. Then it can be placed in small individual storage containers and frozen. It'll streamline the process and save time.

By the way, if you'd like tips and ideas on how to eat a healthier diet take the Destination Wellness - Foundation course. It's all online. Click the button below for more info.

Love what you read here? Subscribe for updates.
Note: There may be affiliate links in this post. • I am not a doctor. All information is for educational use only and is not intended as a substitute for advice from your physician or other health care professional.