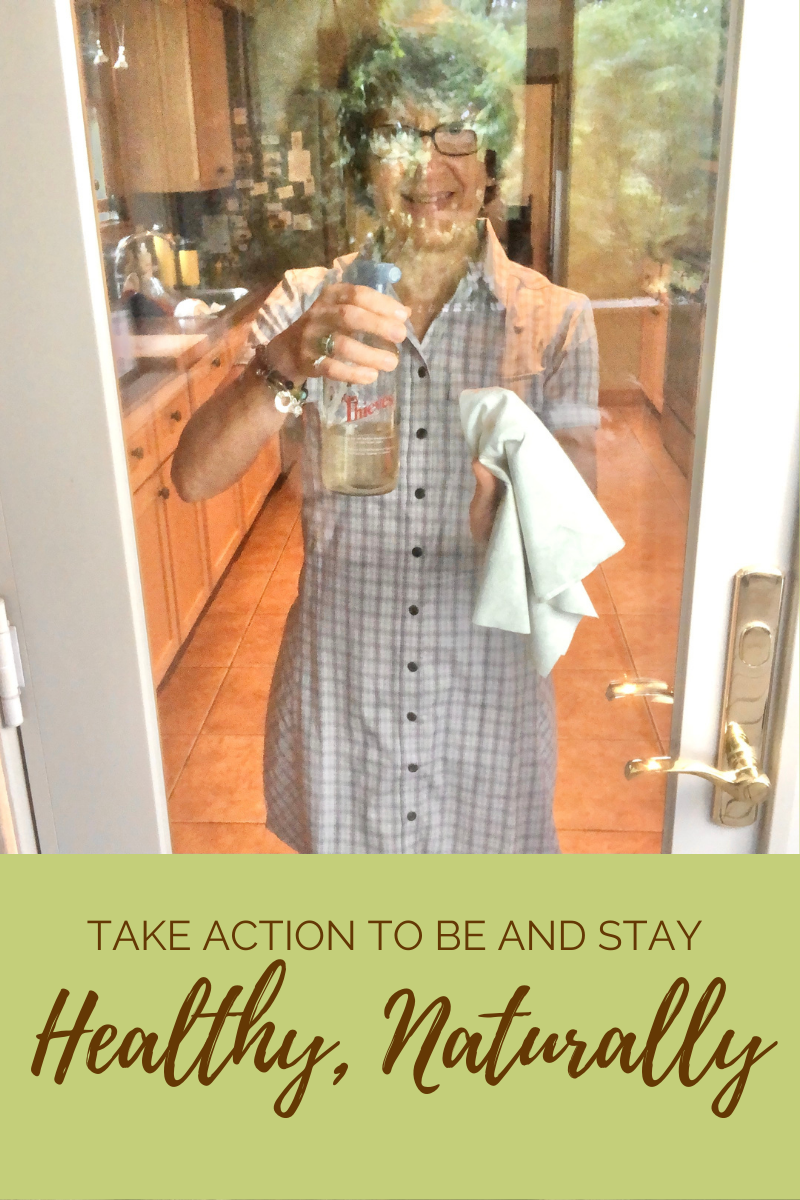 The human body wants to be healthy and I believe it can be if given the proper conditions to do so. There are many factors that contribute to it getting off track and that result in dis-ease, or illness. With how complicated the body is, it amazes me that it doesn't get off track more often.
There are many many ways you can support your health naturally. If at any point you find your body out of balance and in a state of sickness or dis-ease you may have more options to get it back in balance than you realize.

Let's be clear, I'm not knocking modern medicine and all the amazing things it can do, but if you're like me, when facing a cancer diagnosis, I had no idea there were other options available. Or that after traditional treatment there were things I could do to help ensure I continue to stay healthy, avoid a recurrence, and be less susceptible to other ailments.

The catalyst that got me started on this natural health journey was a lecture I attended on diet and breast cancer given by Dr Thomas Campbell co-author of
The China Study.
The actions I took as a result of my cancer journey include:
Major lifestyle changes including adopting a plant-based diet and limiting alcohol consumption.

Eliminating chemical based cleaning products and personal care items in favor of naturally derived plant-based options including makeup.

Supporting my immune system and other systems in my body naturally.

Research and education on natural health. Reading The China Study, The China Study Solution, How Not to Die, Eat to Beat Disease, and Eat to Live. A certificate in plant based eating from the T. Colin Campbell Center for Nutrition Studies at eCornell.

Experimenting with healing foods (food sources) like kombucha, sprouts, wheatgrass juice, chaga tea, and more.

Mindset work. Meditation, tapping, listening to podcasts and watching YouTube videos. Reading motivational books.

One of the most significant was a career change. To focus on helping others find solutions and determine a course of action to naturally address health concerns.

Why should you care? It's an illustration of what is possible when you put your mind to something and make a commitment to change. It's my way of saying you CAN create change if you want to. And, you don't have to do it on your own. You're actually more likely to be successful if you have help.
A good place to start is with the Destination Wellness - The Foundation course. It's an introductory course designed to be your blueprint to a healthy lifestyle. Click the button below to learn more about it and/or register.

If you're looking for more targeted 1:1 help contact me for a FREE 30 minute Discovery Session. With the right tools and mindset you can create the change you want to see and make it last a lifetime.
Love what you read here? Subscribe for updates.
Note: There may be affiliate links in this post. • I am not a doctor. All information is for educational use only and is not intended as a substitute for advice from your physician or other health care professional.