05/19/2021 08:00 AM Central
Heidi VanZandt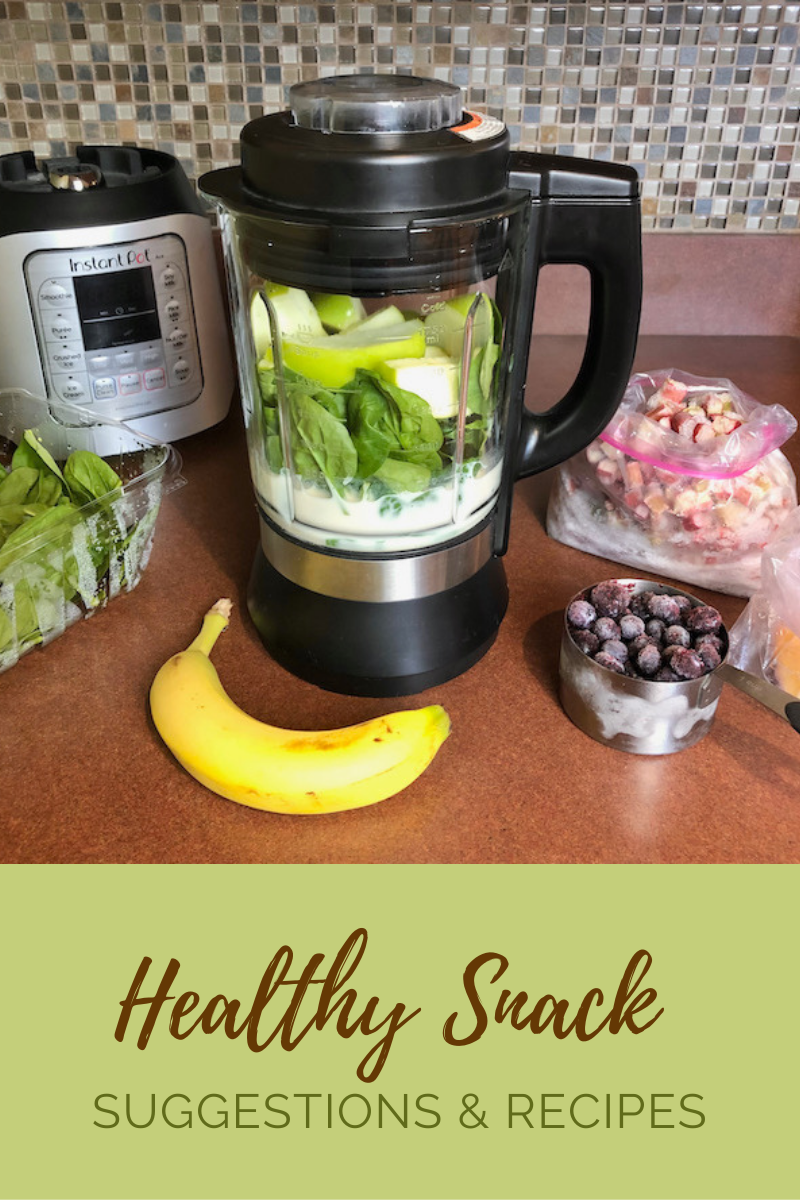 When you're looking for a snack do you grab the first thing in sight? Or crave the most unhealthy food you have in the house? Instead of doing that, take the time to plan ahead and shop for healthy snacks.

Here are a bunch of ideas for you. In addition to being good for you, they're pretty tasty too!

Have a variety on hand including carrots, celery, cherry tomatoes, mushrooms, squash, broccoli, cauliflower, peppers, and etc. Cut a bunch up all at once, or buy them precut, and store in the frig so they're ready to grab when you're hungry. I steam broccoli and cauliflower until it's semi soft so it has more flavor.

Make, or purchase, hummus or guacamole to use as a dip.

Fruit
Fruit is naturally sweet and may help satisfy your sweet tooth. Have a variety of fruit on hand, either whole or cut. Again, buy it precut if you need to save time. Wash it when you get home from the store so it's all ready to eat. Take unsweetened plant-based yogurt and add fruit and a dash of nutmeg or cinnamon to it. It makes a good dessert too!

Trail Mix
Mix raw, unsalted nuts and seeds with raisins and dried fruit, read the ingredient list to avoid added sugar, and unsweetened coconut chips. I use fruit dried in a dehydrator so there's no added sugar.

Filled Dates
Slice medjool dates in half and fill with peanut or almond butter (with no added sugar). They're both super easy to make.

Peanut Butter Recipe
2 cups raw, unsalted peanuts

Place in food processor and blend until it's creamy
Almond Butter Recipe
Place 2 cups raw, unsalted almonds on a cookie sheet and bake for 10 minutes at 350ª. Let cool slightly.

Transfer to food processor and blend until creamy. Open, scrape the sides, and break up the ball that forms during this process.

Check how hot your machine gets. Some food processors work hard to make the butter and you may need to turn it off and let it cool before continuing.

Add cinnamon, vanilla or other flavoring near the end and blend until mixed well.

Store in a jar in the cupboard or refrigerator.
Bars
There are two bars I recommend because they have very few ingredients and are all natural.

Larabars are available at most stores and come in a variety of flavors. Most are sweetened with dates. Avoid the ones with chocolate chips.

Boom Energy Bars are even better. They are made in Lyons Falls, NY, just 14 miles from my house. They also come in a variety of flavors, are REALLY tasty, and made with all natural and organic ingredients. Visit the website for more info or to place an order. Click
HERE
.


Air Popped Popcorn
It doesn't have to taste like cardboard! Buy a small glass spray bottle and fill it will water. I have a 2oz bottle, purchased online, that I fill with water and about 5 drops of Lime Vitality essential oil. Mist the popcorn and sprinkle with spices.

One of my favorites is chili lime seasoning from Trader Joe's but I've also used garlic powder, black pepper, paprika, onion powder, and cayenne pepper. Mix spices ahead of time in an empty shaker so it's ready to use.

Smoothies
A basic recipe is:
2 cups each leafy greens, water or plant milk, and fresh fruit,

1 cup frozen fruit.

Put greens and liquid in the blender first and mix, then add the fruit.

If you want to satisfy your sweet tooth there are many smoothie recipes that'll work. Just google it!
Do you have a favorite healthy snack not mentioned? Share it in the comments.


By the way, if you'd like more tips and ideas on how to eat healthier, take the Destination Wellness - The Foundation course. It's all online. Click the button below to read about it.
Love what you read here? Subscribe for updates.
Note: There may be affiliate links in this post. • I am not a doctor. All information is for educational use only and is not intended as a substitute for advice from your physician or other health care professional.