05/05/2021 08:00 AM Central
Heidi VanZandt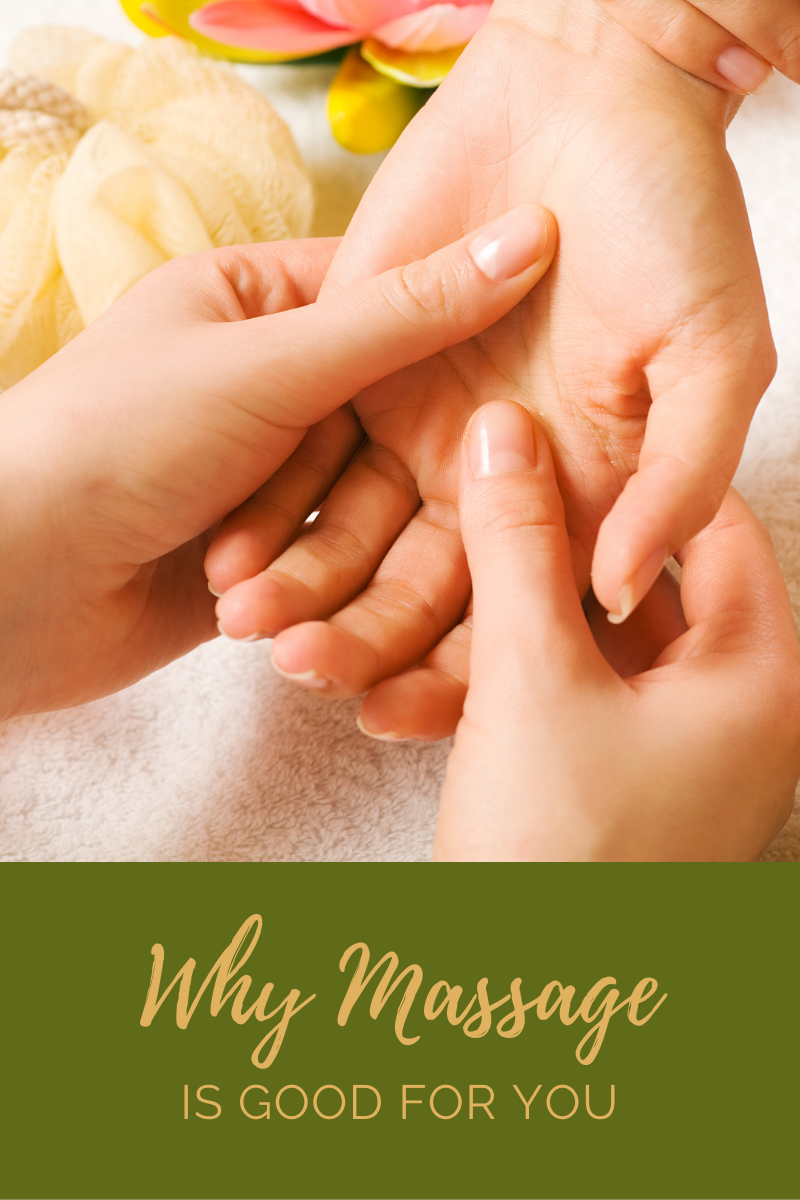 Massage can be a great addition to your wellness routine.

According to the American Massage Therapy Association, massage therapy is becoming more widely accepted in major hospitals and in daily medical practices as a form of pain management, relief, and integrative health care.
Some of the physical benefits of massage include:
reduced muscle tension

improved circulation

stimulation of the lymphatic system

increased joint mobility and flexibility

improved skin tone

improved recovery of soft tissue injuries
Not only is massage used for physical pain, it is also used for supporting mental health. If you have ever received a massage you know that one of the most immediate benefits of this form of therapy is relaxation and calm. The world just seems to fade away and you can focus on your inner peace. Why does this happen?

The pressure that comes from the massage releases endorphins that produce feelings of well-being. And, it reduces stress hormones. Studies show that increased stress levels can impair your immune system. Therefore, many health practitioners are turning to massage therapy as a way to lower stress levels and relieve things like anxiety and depression.

You do NOT have to receive a professional massage to experience some of these benefits! You can practice massage therapy on yourself or with a loved one.

Try one of the following to incorporate massage into your self-care routine at home.

• 1 tsp carrier oil such as jojoba, grape seed, or almond
• 1 drop each Peppermint and M-Grain essential oil
Apply oil to the back of the neck, forehead, and jawline. Avoid the eyes, mouth, and nose area. Use gentle pressure, especially at the beginning of the massage. Rub in circular motions on the temples. Glide your fingers up the jawline and into your hair. Pay special attention to where the neck meets the head.
Foot Massage

• 2 tsp carrier oil
• 2 drops Thyme essential oil
• 1 drop Geranium essential oil
Start by gently massaging and pulling on the toes. Use your thumbs in the sole of the foot, with the fingers rested on top of the foot. Massage from the ball of the foot to the arch and down to the heel.


Hand Massage

• 1 tsp carrier oil
• 1-2 drops Cinnamon Bark essential oil
Start with the fingers, rubbing them up and down and gently spreading them apart. Squeeze the part of the palm between the thumb and forefinger. Use the thumb to rub the entire palm, starting from the wrist to the base of each finger. Use fingertips to massage the top of the hand.


Back Massage

• ¼ cup carrier oil
• 8 drops each Frankincense, Lavender, and German Chamomile essential oil
• 4 drops Orange essential oil
Start with about 1Tbsp of the oil blend above; add more if necessary. Use long, fluid strokes to spread the massage oil over the whole area. Knead the muscles with your fingers and palms. Spend about 30 seconds on each muscle group. Massage the muscles on either side of the spine, avoiding the spine itself.


Leg Massage

• 1 TBSP carrier oil
• 2 drops each Peppermint, Wintergreen, Copaiba, Black Pepper, and Royal Hawaiian Sandalwood essential oil
Start with light pressure on sore muscles, then build up pressure. Stop massaging if it hurts. Begin by rubbing the massage oil over the area with flat hands, then build up to kneading for a deeper massage.
Hey, how about treating your mom, or special woman in your life, to a relaxing, therapeutic massage? A massage gift certificate makes a great Mother's Day gift.
Want additional tips to support a healthy mind? Take the Destination Wellness course. It's designed to be your guide to feel better in body, mind, and spirit. Click the button below to learn more about it.
Love what you read here? Subscribe for updates.
Note: There may be affiliate links in this post. • I am not a doctor. All information is for educational use only and is not intended as a substitute for advice from your physician or other health care professional.