04/07/2021 08:00 AM Central
Heidi VanZandt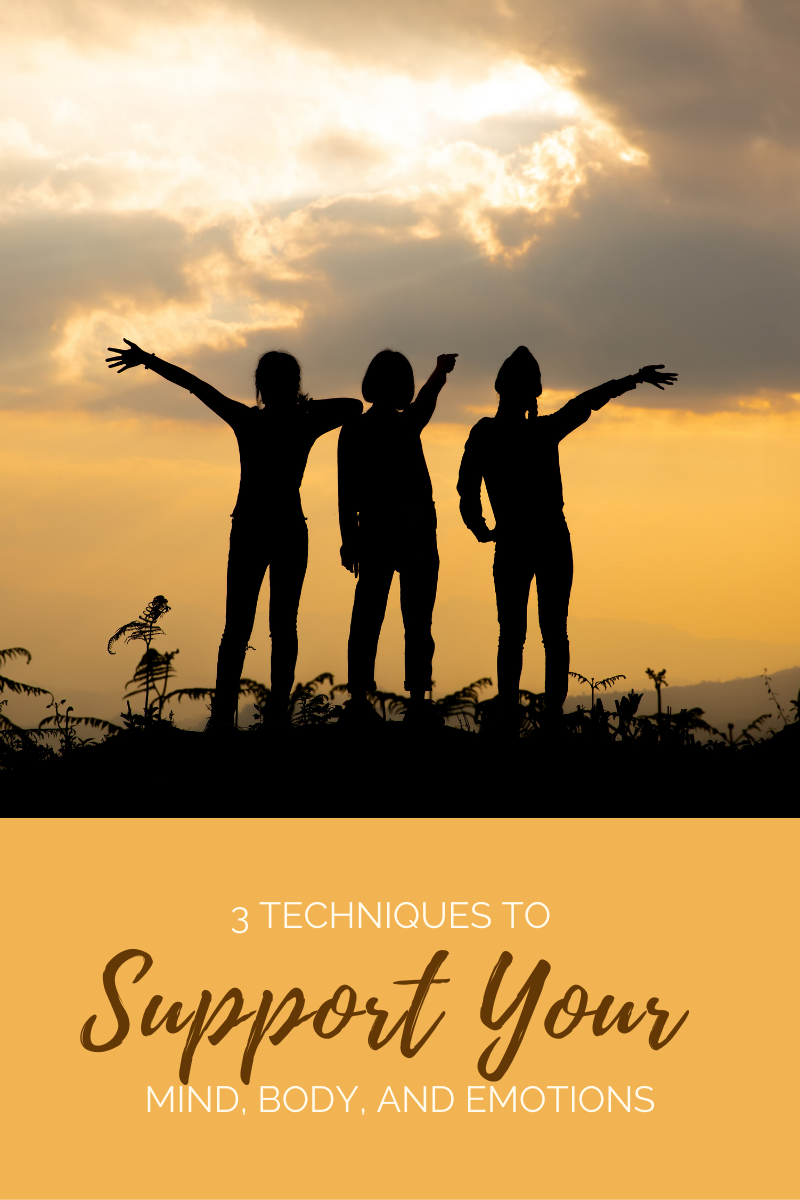 Let's explore 3 alternative forms of therapy meant to support your mind, body, and emotions.
EFT
EFT was developed by Gary Craig in 1995. It stands for Emotional Freedom Technique. It's also refereed to as "tapping" and is an alternative way to treat emotional stress and physical pain.

Tapping may create balance in your energy system believed to manage pain. A disruption in your body's energy is the cause of all negative emotions and pain according to Gary.

EFT tapping has been used to treat anxiety and stress, support sleep, and self care.

How does tapping work?

EFT uses fingertip tapping to apply pressure to energy hot spots, referred to as meridian points, to restore balance to your body's energy. Restoring this energy balance is believed to relieve symptoms caused by a negative experience or emotion.

These meridian points are areas of the body through which energy flows. When energy flows freely along these pathways it helps to maintain balance and thus your health. An imbalance can lead to sickness or disease.

EFT advocates claim that stimulating the meridian points by tapping can reduce stress, anxiety, or negative emotions and restore balance to disrupted energy.

To experience it yourself go to You Tube and type tapping in the search bar. There are lots of videos to choose from.
AFT
Aroma Freedom Technique or AFT was developed by renowned psychologist, Dr. Benjamin Perkus, Ph.D. AFT combines aromatherapy, energy medicine, neuroscience and psychology into a step by step process. Focusing exercises and essential oils are used to clear negative thought patterns and uncover what's holding you back.

Aroma Freedom Therapy helps you release negative thoughts, connect with your true desires, clear any resistance you have, and finally live the life you were created for.

AFT helps with a variety of issues including:
Fear and Self Doubt

Negative Self-Talk

Limiting Beliefs

Emotional Triggers

Traumatic Memories

Self-Sabotaging Behaviors

Self-Doubt

Bad Habits

Cravings
Achieve a sense of clarity, purpose, confidence & freedom

Create heightened awareness and intuition

Permanently shift how you view yourself in the world

Reach your full potential

AFT was designed to help people who are not achieving all that they wish. It is for anyone who wants to experience success and rid themselves of negative emotions and the self talk that is holding them back. It is a proven method to break out of negativity or to silence the critic within. It can also be used to relieve stress and release chronic pain.

EMDR (Eye Movement Desensitization and Reprocessing) is a psychotherapy that enables people to heal from symptoms and emotional distress that result from disturbing life experiences.

The idea behind EMDR therapy is that your mind can heal from psychological trauma in a similar way to how your body recovers from physical trauma. Your brain's system that processes information naturally moves you towards mental health. That system can get out of balance or blocked by the impact of a traumatic experience. Once balance is returned or the block removed, healing can begin.

EMDR therapy may be effective in treating memories that are the root cause of low self-esteem, feelings of powerlessness, and a host of other problems that lead individuals to seek therapy.

When it comes to natural health support these are just more tools to add to your toolbox.
By the way, I've just started a month long Wellness Challenge in the Vibrant Women Over 50 Facebook group. Why not join us? Just click
HERE
.
Making positive lifestyle changes, creating healthy habits, or modifying behavior can be difficult to do on your own. With the right tools and mindset you can create the change you want to see and make it last a lifetime.

I've designed a course that can help you. Destination Wellness - The Foundation is designed to be your blueprint to a healthy lifestyle.

GET STARTED TODAY!

Click the button below for all the details.

Love what you read here? Subscribe for updates.
Note: There may be affiliate links in this post. • I am not a doctor. All information is for educational use only and is not intended as a substitute for advice from your physician or other health care professional.