03/31/2021 08:00 AM Central
Heidi VanZandt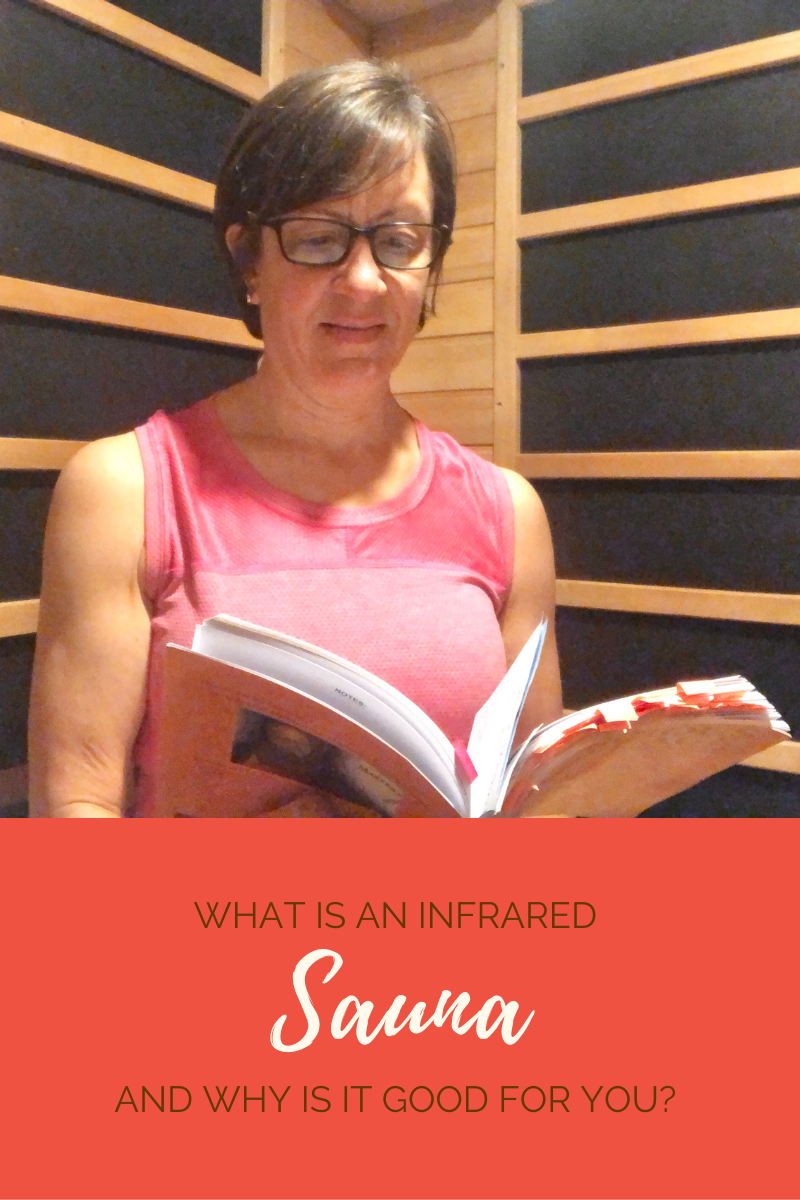 Have you ever used a far-infrared sauna? They provide a way to remove toxins from the body through sweat from your pores. Plus the heat feels good on aging bones. ;-) Look for infrared saunas at your local wellness center, massage therapist, gym, or spa.

Far-infrared saunas produce high energy, through light, as opposed to high heat and steam like a traditional sauna. Infrared saunas operate at a lower temperature and produce a dry heat.

Toxins build up in your body from a variety of sources including food, cleaning and personal care items, and your environment. You are exposed to hundreds of toxic chemicals every day.

An overabundance of toxins stored in the body can have many adverse effects on your health. Toxins can cause damage to DNA , the nervous system and brain, increase your risk of dementia, disrupt the endocrine system, and cause obesity. Thankfully toxins can be excreted in sweat.
Far Infrared Sauna Benefits
Stress relief

Immune system support

Heart health

Reduce risk of dementia and Alzheimer's disease

Relief from arthritis, muscle aches and joint pain

Reduced recovery time from strenuous activity

Assist in weight loss

Decreased inflammation

Skin conditions including aging
Sessions are typically 30-45 minutes

Wear comfortable lightweight clothes like shorts and a tank time

Drink plenty of water so you stay hydrated. Take a water bottle in the sauna with you.

Stretch during your session to increase flexibility

Use the time spent in the sauna to relax. Bring a book, meditate, listen to a podcast or YouTube video.

3-4 times a week is recommended
Consider putting an infrared sauna in your home. They don't take up much space and you'll be more likely to use it 3-4 days a week if it's convenient. Make sure you purchase one with low EMF, electromagnetic field, emissions.

EMF will negate any benefits you may receive from the sauna and expose you to other health risks. Do research before using or purchasing a sauna to make sure it has a low EMF rating.

There are many natural ways to support health and well-being. Using an infrared sauna is just one more way. If you've never used one or if it's been awhile find one in your area and treat yourself to a little safe care. Your body and mind will thank you for it.
Remember to consult your physician before using a sauna if you're on medication or have any pre-existing conditions .
Making positive lifestyle changes, creating healthy habits, or modifying behavior can be difficult to do on your own. With the right mindset and tools you can create the change you want to see and make it last a lifetime.

Check out my Destination Wellness course or 28 to Elevate program to help you get started on the right track.

Love what you read here? Subscribe for updates.
Note: There may be affiliate links in this post. • I am not a doctor. All information is for educational use only and is not intended as a substitute for advice from your physician or other health care professional.