03/17/2021 08:15 AM Central
Heidi VanZandt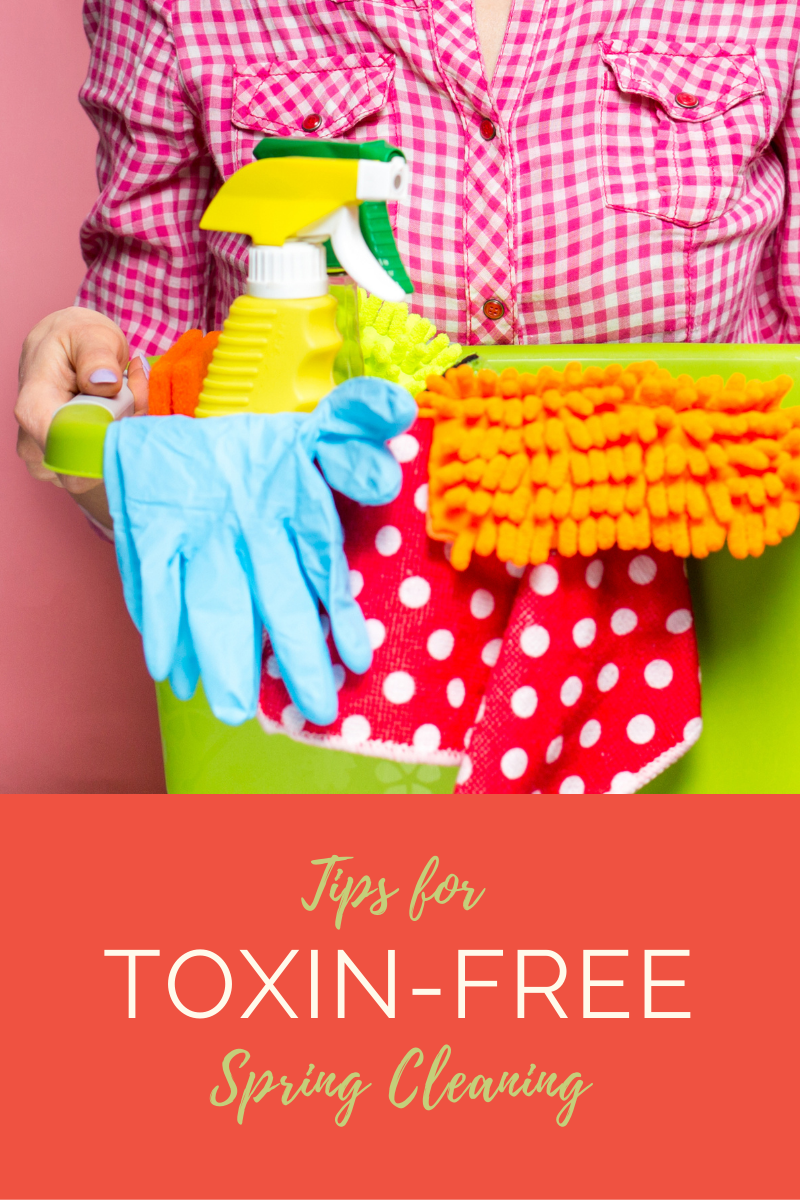 The first day of Spring is March 20. That means it's time to give your home a nice deep cleaning. You could go and pick up the usual items off the shelves at you local store. Or you can choose some "old fashioned" stand bys and plant-based non toxic cleaners

Many cleaning products contain harmful chemicals that can have adverse effects on your health, the health of your loved ones, and your furry family members.
Common Household Cleaners
Baking Soda

Distilled White Vinegar

Hydrogen Peroxide

Liquid Dish Soap (Unscented and dye free)

Cheap Vodka, Rubbing Alcohol, or Witch Hazel

Corn Starch

Lemon Essential Oil

Tea Tree Essential Oil
Cleaning Supplies
Nylon Scrub Brushes in various sizes and shapes. A brush can be used over and over.

Cleaning Cloths. They can be washed and reused.

Amish Cleaning Cloth. Great for washing windows.

Regular or Spray Mop (Swiffer type).

Spray Bottles. Spray bottles, preferably glass.

Bucket

Cotton Balls
Tile and Floor Cleaner
Supplies: white vinegar, water, bucket and mop. 
If the vinegar smell bothers you, add a drop or two of essential oil. Try lemon, orange , lavender or eucalyptus.

Combine 1 cup of white vinegar with one gallon of warm water. Add a drop or two of essential oil if you like.
Glass and Mirror Cleaner
Use an Amish cleaning cloth and water or the recipe below.
Supplies: rubbing alcohol, white vinegar, corn starch, warm water, cleaning cloth, glass spray bottle

In a spray bottle, combine 1/4 cup vinegar, 1/4 cup rubbing alcohol, 1Tbsp corn starch, and 2 cups warm water. Shake to mix. Shake before each use.
Thieves Household Cleaner
Is a plant-based, ultra-concentrated cleaner that can be used on virtually every surface of your home… bathrooms, kitchen, cabinets, counters, floors, furniture, toys, carpets, mirrors, glass, wood, walls, and more! It's created with naturally occurring surfactants derived from coconut and sugars, so you get a powerful clean without harmful, abrasive chemicals. It's pet-safe, kid-safe, and septic-safe!
Directions to Remove Cap

~ Place water in a saucepan and bring to a boil.


~

Hold the empty bottle, top down, directly over the boiling water for 30-60 seconds.


~

BE VERY CAREFUL of the hot steam.


~

Turn upright, use a towel to cover the top of bottle and twist it off.

Directions for Cleaning Solution


~

Fill the bottle (below the neck) with distilled water.


~

Add in the approx. 2 capfuls of cleaner.


~

Shake to mix.
---
Ingredients:



~

Thieves Household Cleaner


~

Distilled Water – Tap water will cause them to mold.


~

Thieves Essential Oil


~

Sturdy Paper Towels (cut in half)


~

Sealable container the towels will fit in.
Directions


~

Place the paper towels into the container with the shredded side facing down.


~

Pour 1 1/2 cups of distilled water into a measuring cup.


~

Add one capful of Thieves Household Cleaner.


~

Add 5 drops of Thieves Essential Oil.


~

Slowly pour in a circular motion around the paper towels. It will take about 10 minutes for it to soak all the way through.


~

Pull the cardboard out of the middle. This is where you will pull the wipes from.
---
Ingredients:



~

3 cups Baking Soda


~

3/4 cup of Thieves household cleaner


~

1 Tbsp of Distilled White Vinegar


~

30 drops of Young Living Lemon essential oil
Directions:


~

Combine all ingredients in a bowl. It will be the texture of a paste.


~

Store in an air-tight container or jar. Best if used within 3 months.

---
Once your house is clean why not make is smell amazing too? Use a diffuser and high-quality essential oils. Diffusing purifies the air and makes your home smell good without harsh chemicals.
Diffuser Recipes
4 drops each Lemon, Orange, Peppermint, and Rosemary essential oil

HAPPY ROOM
3 drops each Citrus Fresh, Peppermint, and Thieves essential oil

This is a great time of year to freshen up your home. Clean up and clean out but PLEASE make sure you do it safely.


For more tips on creating a healthy home environment click
HERE.
Love what you read here? Subscribe for updates.
Note: There may be affiliate links in this post. • I am not a doctor. All information is for educational use only and is not intended as a substitute for advice from your physician or other health care professional.