01/13/2021 08:00 AM Central
Heidi VanZandt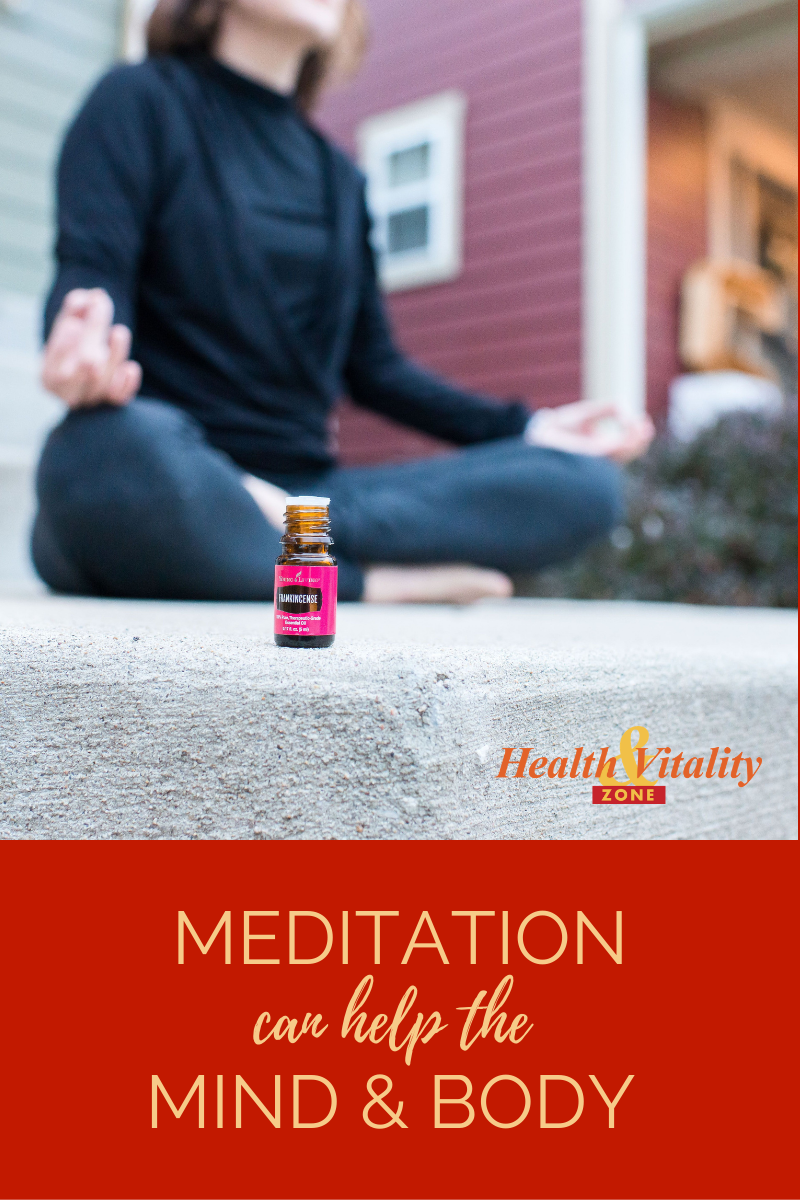 Meditation has many benefits for your emotional well-being and overall health. A morning meditation can help you remain calm throughout the day and when practiced in the evening it may help promote a good night's sleep. Meditation may also be useful in relieving stress and anxiety.

Meditation and Emotional Health
According to the Mayo Clinic, the emotional benefits of meditation can include:
Gaining a new perspective on stressful situations

Building skills to manage stress

Increasing self-awareness

Focusing on the present

Reducing negative emotions

Increasing imagination and creativity

Increasing patience and tolerance
Meditation and Physical Health
Meditating on a regular basis can result in the following benefits:
Lessen chronic pain
Lower blood pressure

Promote better sleep

Lessen anxiety

Result in faster healing

Decreased use of drugs, alcohol and cigarettes

Lower cholesterol

Enable a stronger immune response
If you don't meditate make a commitment to start. Pick a date and time to begin, look at your calendar for the week ahead and schedule it into your daily routine.


Meditation Tips
Select a nice, quiet, comfortable space where you will have no distractions or interruptions.

When you first start meditating don't be surprised if your mind wanders, let it. The more you meditate the easier it'll be. I've been meditating for awhile now and my mind still wanders on occasion.

Start out with just 5 minutes and build up to as long as you desire.

You may find it helpful to begin with guided meditation. There are several apps available or you can listen to videos on YouTube. Search "guided meditation" and a whole bunch of choices will appear. Find a person you feel connected to.

Diffusing or inhaling essential oils can enhance your meditation experience. Frankincense, Peace & Calming, and Gratitude are just a few.
I'm 26 days into a 30 day guided meditation challenge from Bob Proctor. It's a 21 minute meditation to gain abundance, love and happiness. It's a great one! You can access it on YouTube HERE.
When working to improve, or maintain, your health implement as many natural, holistic tools as possible.
If you missed the Healthy Habits For Life program you can access the replay by clicking the button below. It includes simple tips on how to create behaviors to support your health and well-being. It's a great place start!
I also have a step-by-step guide to elevate your mind and body called 28 to Elevate. It's a self guided program you can start anytime or join the group experience which starts on February 1. Click the button below to learn more.
Check out the 5 Steps to Healthier Living Guide for some quick and easy lifestyle tips. Click the button below.
Love what you read here? Subscribe for updates.
Note: There may be affiliate links in this post. • I am not a doctor. All information is for educational use only and is not intended as a substitute for advice from your physician or other health care professional.