12/02/2020 08:00 AM Central
Heidi VanZandt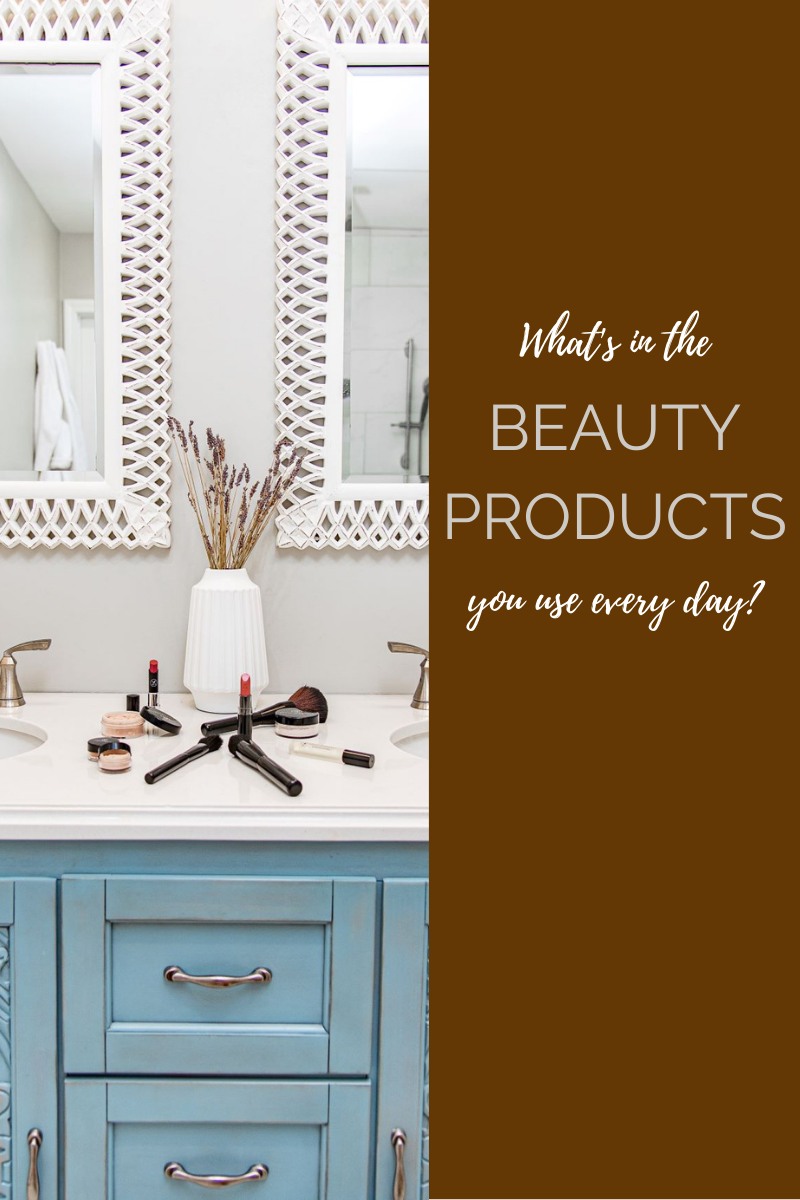 Have you ever stopped to think about what's in your makeup? For generations wearing makeup has meant covering your skin in harsh, even toxic, chemicals. The average woman applies hundreds of chemicals to her face and skin every day.

Do you shop for products, including cosmetics, that are safe? Are your eyes drawn to packaging with words like "natural" or "pure" across the front? You assume since the label is marked "natural" you're good to go. That may not be the case.

Unfortunately products with those labels may still contain a laundry list of ingredients that could be hazardous to your health. This is called greenwashing. The label makes you feel like you're getting a trustworthy product but once you start researching the ingredients you discover otherwise.
Take a look at the list of ingredients on your cosmetics. Do they contain any of the items listed below? It's important to know regardless of whether you are an every day makeup wearer, occasional makeup wearer, or only wear makeup on special occasions.

A list of toxins that can be found in cosmetics:
Bismuth

Carmine

Coal tar

Dimethicone

Formaldehyde

Hydroquinone

Lake dye

Mineral oil

Nano particles

Oxybenzone

Parabens

Petroleum based ingredients

Phthalates

Polypropylene

Silicone

Sulfates

Synthetic colorants

Synthetic fragrances

Talc

Triclocarban

Triclosan
What happens when you use products with these ingredients on a consistent, continual basis? The toxins build up in your body and it has a hard time breaking them down. Over time, the buildup happens faster than the breakdown and could lead to serious health issues. You may not notice it today, but over time you could and you might never make the connection between the two.

What can you do? Start looking for makeup that is:
toxin free

plant based

cruelty-free

responsibly sourced
As with so many things these days, since my journey with cancer I am very aware of the products I apply to my skin. I don't wear a lot of makeup but what I do use is chemical free and plant based.
To learn about the brand I use, click the button below to check out my Discover Clean Beauty class or contact me.
Love what you read here? Subscribe for updates.
Note: There may be affiliate links in this post. • I am not a doctor. All information is for educational use only and is not intended as a substitute for advice from your physician or other health care professional.