May 8, 2020 01:01 PM Central
Heidi VanZandt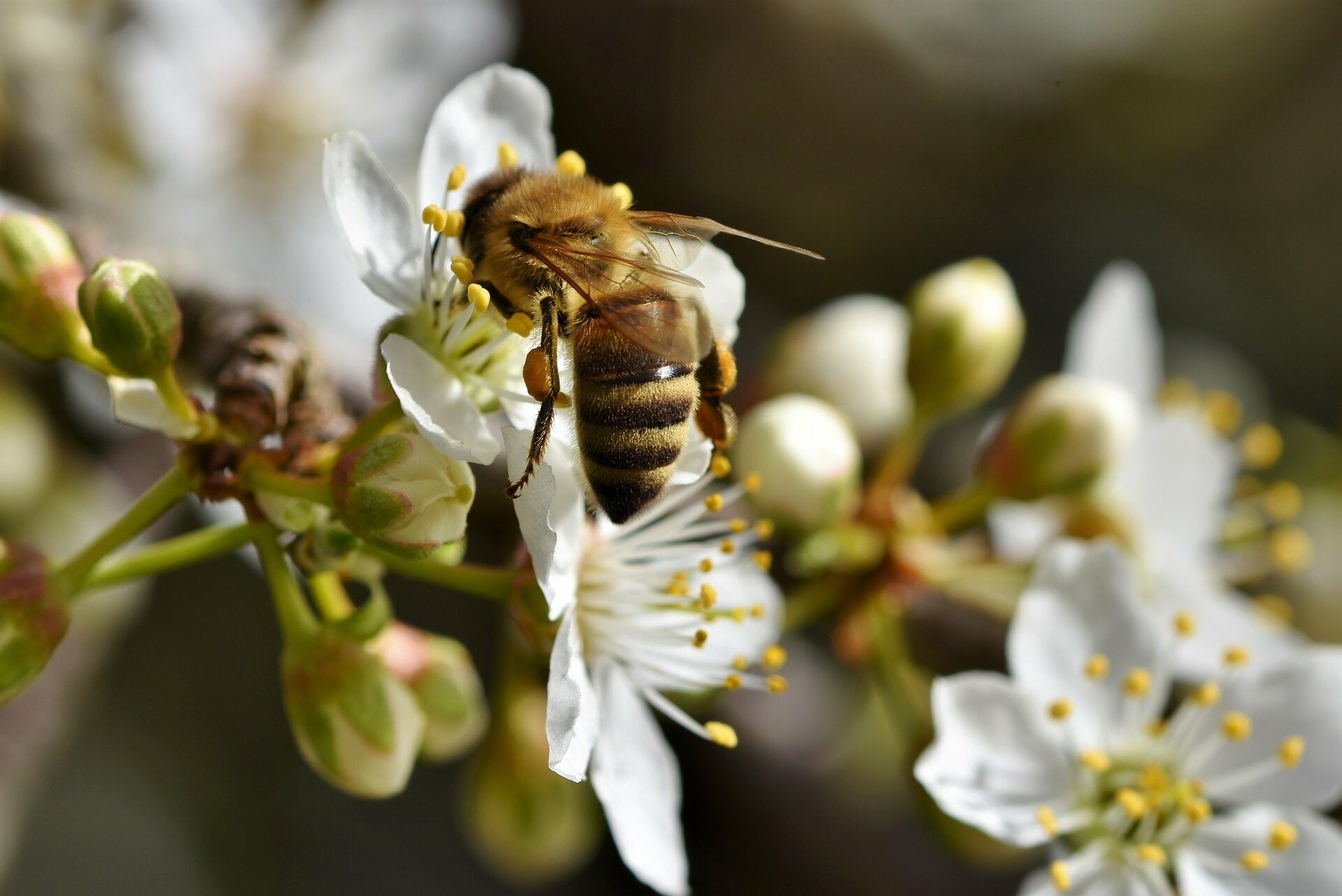 "We can complain because rose bushes have thorns, or rejoice because thorn bushes have roses." - Abraham Lincoln
Are you a gardener? Do you aspire to be a gardener? Whichever you happen to be, there are some basic things that seem to apply to everyone during the various stages of a gardening journey.
Things like weeds, pests, and bad harvests happen in every garden, every year. Did you know that you can use essential oils in the gardening process in such a way that results in fruit, veggies, and flowers that have been lovingly cared for in an organic way? Essential oils are the chemical compounds that make up the lifeblood of a plant. They've even been referred to as the 'immune system' of the plant.
Tackle the Outdoors
It's no secret that bugs can totally ruin the gardening experience. They eat your plants and take bites out of you. Bugs really are a nuisance!
You could use insecticides or sprays made from harsh chemicals, on you and your plants. However, they can lead to an accumulation of toxins in your body (and in your plants) that are linked to chronic illness and disease.
Instead make this easy Outdoor Spray recipe! It can be used on you or your plants!
Outdoor Spray
2 oz. Witch Hazel
2 oz. distilled water
20 drops Thieves
20 drops Lemon
20 drops Rosemary
20 drops Citronella
Mix together in a 4 oz. glass spray bottle. Shake before each use.
Keep in mind, you should spritz this on your plants at night. Doing it in the morning may burn the leaves when the sun rises. Keep your plants safe and protected as much as possible.
Unwanted Growth
You can spend many hours weeding the garden. Summer is short, so try not to spend an unnecessary amount of time dealing with weeds.
If you'd like to get rid of unwanted plant growth but don't want to use harmful chemical weed killers, there are safer alternatives. Weeds HATE Cinnamon so try your hand at this easy DIY.
Add 25-50 drops of Cinnamon Bark in a 4 oz. glass spray bottle. Top it off with distilled water. Shake and spray at offenders. Douse roots and leaves as needed.
Pollinator Party
Did you know that some plants self-pollinate? Vegetables like peppers can stand alone and produce fruit. Not every plant does that. Most of them need the help of cross-pollination between male and female plants.
Pollinators like bees and butterflies help with that. They are some of the friendliest insects you can have in your garden. Pollinators are attracted to the smell of flowers and luckily some essential oils are distilled from flowers. How convenient.
Create a spray using essential oils to spritz on the flowering buds in your garden to encourage pollinators to come and get the job done!
Add 6-8 drops of Lavender and Orange essential to a 4 oz. glass spray bottle and top with distilled water. Shake, spray, and party with the pollinators!
Love for the Gardener
You know you love your plants when you are willing to break your back, scrape up your fingers, and endure biting bugs in order to give them the best chance to thrive!
Muscle Love
Stiffness can be a thing of the past when you create a roller with Panaway essential oil and a carrier oil to rub on sore muscles. In a 10ml roller bottle add 10-12 drops of essential oil and fill the rest of the way with a carrier oil such as almond, grape seed or liquid coconut oil. Apply as needed.
Skin Love
Lavender is an oil no gardener should ever be without! It may help cleanse and soothe minor skin irritations so keep it on hand. It also can be soothing to the skin after a day in the sun.
If you forget to apply your outdoor spray, don't worry. This roller recipe will be just what you need.
DIY Soothing Stick
5 drops Lavender
5 drops Purification
3 drops Peppermint
Carrier oil of your choice
Add essential oils to a 10 ml roller and fill the rest with Young Living's V-6 Vegetable Oil Complex or your favorite carrier oil. Apply as often as you need it.
Quality Matters
Not all essential oils are created equal. When you shop with Young Living you are getting quality products backed by a Seed to Seal® guarantee that you won't find anywhere else.
plant material that is grown on corporately-owned farms or carefully vetted partner farms that you CAN visit!
sustainable farming and sourcing practices, providing the purest oil
great care taken to preserve and protect natural resources
hand-weeded fields and ZERO use of pesticides
use of food-grade distillers with state-of-the-art design and distillation methods
low pressure and low temperature distillation, without the use of solvents or synthetic chemicals
rigorous testing on each batch by internal labs and third-party facilities
oils that are carefully reviewed through every step of production in order to meet or exceed industry safety and purity standards (beyond organic!)
And the best part… if the oils do not meet these high standards they are rejected and will not be bottled as a Young Living product. Now that's amazing!!
To get your hands on your own essential oils click the button below. To explore the world of essential oils, sign up for my FREE Essential Oils for Beginners course, click here.
Love what you read here? Subscribe for updates.
Note: There may be affiliate links in this post. • I am not a doctor. All information is for educational use only and is not intended as a substitute for advice from your physician or other health care professional.